Shop at the Summer Pottery Sale at the Masonic Homes Grounds July 6
Posted by Joe Hayden on Saturday, July 6, 2019 at 7:07 AM
By Joe Hayden / July 6, 2019
Comment
The Louisville Potters are hosting the Summer Pottery Sale, and it's one you won't want to miss. Take your chance to browse handmade pottery and clay art of all types. The pieces here were all made by professional clay artists who each have their own techniques and artistic vision. And anyway, what's not to like about a summer sale of any kind, right?
Pottery for Sale
Get something for your home or find that perfect gift for that hard-to-shop-for person in your life. There will be decorative and functional pieces here, and a huge range of stuff to select from. The potters selling items at this sale have work currently on display in galleries, shops and craft shows of all types.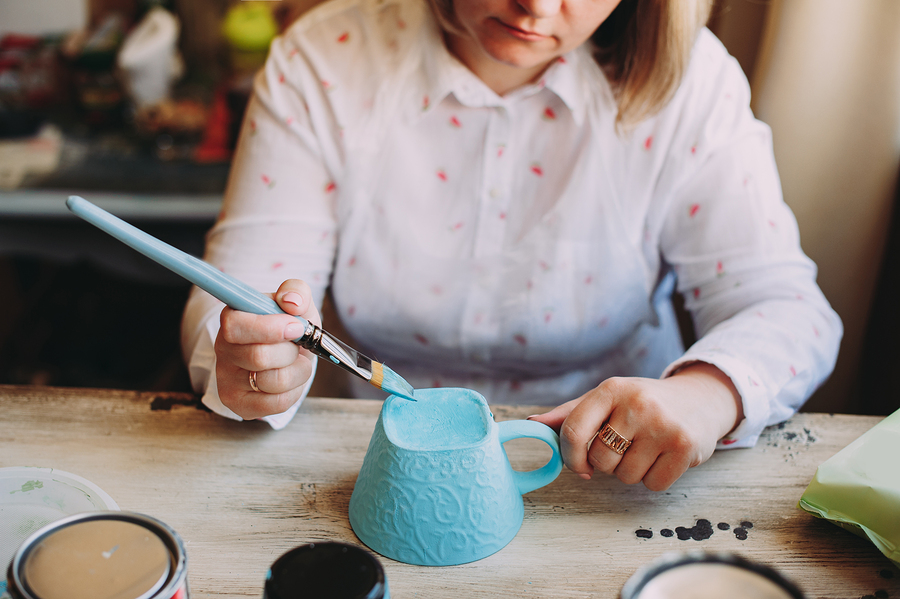 It's completely free to come and browse the items on sale, and you won't have any trouble finding a place to park. This summer sale is at the Masonic Homes Grounds, and there's plenty of room next door in the Sproutlings parking lot. The sale is on from 9 am to 3 pm at 3701 Frankfort Avenue. That's in the lovely Bellewood neighborhood. Here, you'll find many houses that are perfect for displaying gorgeous pottery.
Go Shopping in Bellewood
Bellewood has the best of two worlds. On one side of this neighborhood is St. Matthews, a neighborhood that's known for its shopping. This is also a thoroughly modern neighborhood. If there's something new in food or fashion, it's going to be here. On the other side of Bellewood, you'll find eclectic Crescent Hill. This historic neighborhood has its own golf course, an aquatic center and gorgeous architecture dating to the early 1900s.
Bellewood itself is a collection of straight, shady streets where traditional architecture thrives. There are many brick homes here with tall white columns, shutters and beautiful landscaping. Sweeping, wide green lawns lead up to pretty front walkways that lead into homes with multiple bedrooms and bathrooms, garages, hardwood floors, crown molding and high-end features everywhere you look. Custom cabinets, chandeliers, chair rails, stainless steel, it's all here.
After you shop at the pottery sale, do some real estate shopping in Bellewood. Start out doing it just for fun, and you may start to get serious about owning a home here.