Shop for Seeds and Starts April 16
Posted by Joe Hayden on Saturday, April 16, 2022 at 7:07 AM
By Joe Hayden / April 16, 2022
Comment
Everyone knows that eating healthier is a perfect way to feel good. It's better for your body and many people say it tastes a lot better, too This April, go get the starters and seeds you need at Louisville Grows Community Garden Grants Program to start making your organic veggies, along with beautiful plants. You'll get off to a good start with your garden project and you'll get a good look at a Louisville neighborhood that has become a community for creatives of all kinds.
Seed Sale
A huge selection of seeds and starter plants will be at this sale. It's April and now is a great time for planting. This is truly a one-stop sale where you can get everything you need to start growing a beautiful garden and making your outdoor spaces truly lovely. You will find compost and soil, along with a huge variety of heirloom and organic veggies, flowers, fruit trees and berry bushes. The starter plants have been grown from seed by volunteers.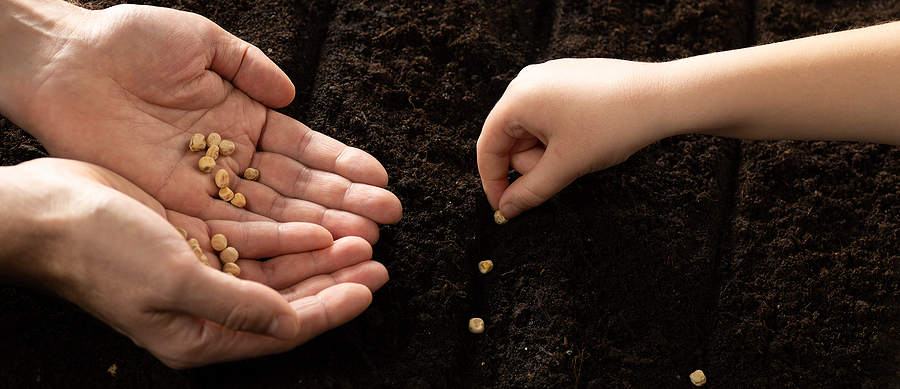 There are more than 100 varieties of plants on sale here, so you can definitely find a great selection. This sales event is also a local fundraiser for the Louisville Grows Community Garden Grants Program. Proceeds from the event will go directly to this organization to promote organic gardens and growing all over Louisville.
The sale is open from 10 am to 4 pm at 1639 Portland Avenue. That's right in the heart of Portland and right on the riverfront. Portland is known for its long riverfront and for being an artsy community that's full of new life.
Find a Friendly Port in Portland
Portland is actually one of the oldest communities in all of Louisville. This riverside neighborhood was once a city all on its own, merging with Louisville after it was established independently. Portland has been a part of the city for over a century and you can see many traces of the past still here. There's lots of historic architecture in Portland, historic homes and businesses that have been preserved and restored over the years to become museums.
This neighborhood has many parks, places to shop, schools and restaurants. There are many new galleries and artist spaces opening in Portland and you'll see lots of new buildings and renovations happening all over the neighborhood. It's a good time to take a fresh look at this historic neighborhood.
Portland is still full of pretty bungalow homes and shotgun houses that are larger than they appear at first. There are lots of opportunities here to build a brand-new life. See if you want to put down some roots in Portland when you visit the neighborhood this April.