Sling the Family Mud at the Metro Arts Center January 16
Posted by Joe Hayden on Saturday, January 16, 2016 at 7:53 AM
By Joe Hayden / January 16, 2016
Comment
Don't worry -- this community event is meant to be fun. When you sling the Family Mud at the Metro Arts Center, you'll be learning the basic techniques of pottery. The class is designed for all ages and any skill level, so anyone can enjoy a little totally innocent mud-slinging.
Family Mud at Metro Arts
Learn how to make pottery with your own two hands. The class will also help you learn wheel throwing techniques, which is the part of pottery that looks really cool. You're going to get your hands dirty while you're here, but honestly that's one of the best parts of the class. A trained instructor will help you learn the techniques you need to make pottery and create something that's unique.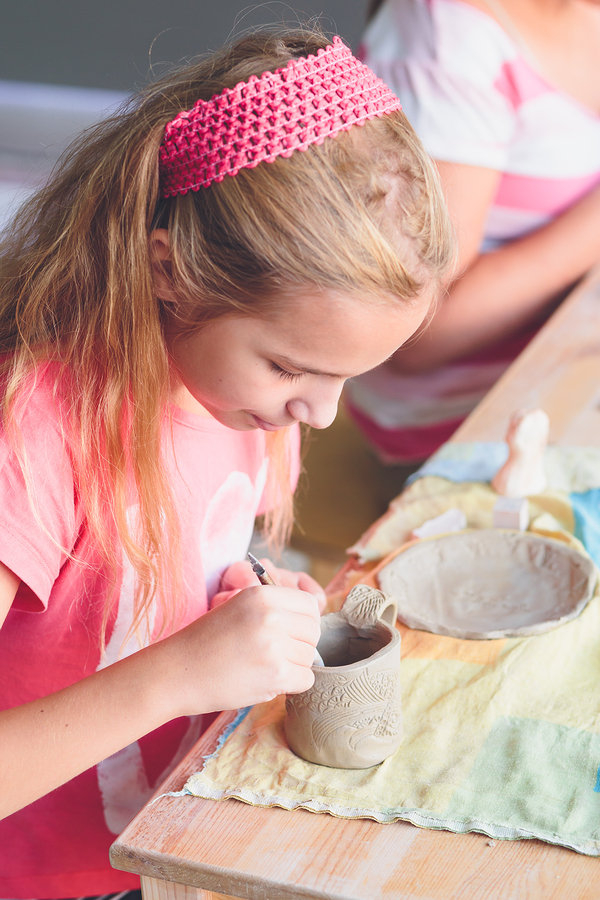 Class costs $80 per student and last for two hours each, from 1 to 3 pm. If you like the class, keep coming back. It will repeat every Saturday until March. Go to the Metro Arts Center at 8360 Dixie Highway to start making your own pottery. The Metro Arts Center is in the Pleasure Ridge Park neighborhood. This Louisville community is famous for baseball and big subdivisions, which pretty much makes it an ideal place to raise a family.
Pleasant Living in Pleasure Ridge Park
Pleasure Ridge Park is full of big hills and big parks, because there's so much natural beauty in the area it's worth preserving. Stop in Waverly Park to do some fishing on warm days, or stay indoors and go roller skating on those colder days. Visit the bowling alley or the river landing, and if you're looking for stuff to do just drive down Dixie Highway. It's the main hub of PRP, as locals know it, and it's where you can find all sorts of restaurants little shops.
But if you spend any time here, what you'll find in PRP is a lot of places to live. This community is packed with subdivisions that are filled with homes. You'll see kids riding their bikes to and from school, enter beautifully landscaped neighborhoods that offer all sorts of perks for residents and even find little markets and locally-owned businesses close to residential areas. There's a little bit of everything here, and there's a lot of beautiful homes, too. See the big hills and great neighborhoods that give Pleasure Ridge Park its happy name, and you'll see why so many residents have such a happy life here.