Solve the Mystery of the Mousetrap March 18
Posted by Joe Hayden on Thursday, March 17, 2016 at 8:29 AM
By Joe Hayden / March 17, 2016
Comment
Go to the American Printing House for the Blind on March 18 for a production of "The Mousetrap," a thrilling mystery story from Agatha Christie. You'll see that the story has all the elements of a classic Christie mystery: a lonely, large house in the country, a cast of kooky characters and a surprising twist. Can you solve the mystery before all is revealed?
Don't Get Caught in the Mousetrap
This production of "The Mousetrap" is a slimmed-down play that focuses on story, not effects. There are no props, no lights, no costumes, but there is all mystery and suspense as only Agatha Christie could write it. This performance is free for anyone to enjoy, but when space runs out it's out so be sure to register at least one day in advance.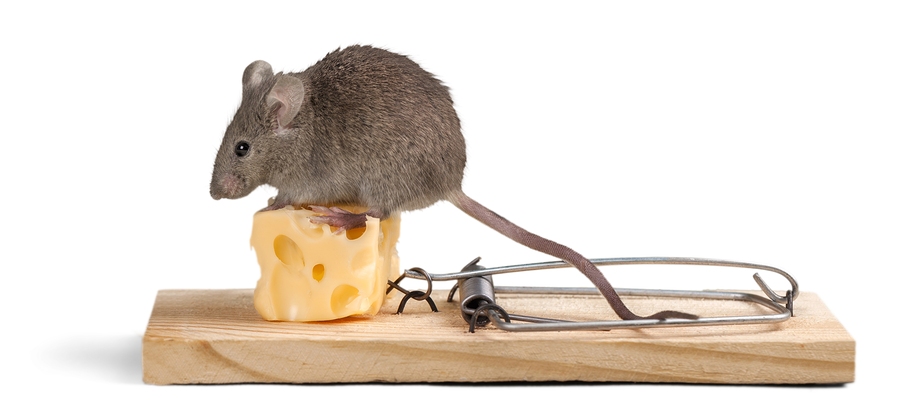 Enjoy all the fun and thrilling mystery of Agatha Christie from 7 to 9 pm in one of Louisville's most unique locations: The American Printing House for the Blind. This is a museum unlike any other in the city, next to a neighborhood that's not like any other in Louisville. You'll find the Printing House at 1839 Frankfort Avenue, next to the Crescent Hill neighborhood. This is a quirky, fun community full of little mysteries for you to solve.
The Mystery of Crescent Hill
If you want to buy local, go to Crescent Hill. Walk down Frankfort Avenue, and you'll find all sorts of different shops containing everything from the trendiest fashions to the newest modern art. Stop in a sidewalk cafe, or grab a bite to eat in a restaurant with menus that are always on the cutting edge of cuisine. Frankfort Avenue is one of the most colorful parts of Louisville, and there's no shortage of entertaining places for you to stop. But veer off the main path while you're in Crescent Hill to see some incredible homes while you're here.
Whether you want to live in a classic southern-style home with tall white columns, a custom-built condo with all the modern conveniences or fully renovated historic home built for two, you're going to find it in Crescent Hill. The housing in this neighborhood is every bit as unique as the many shops you'll see on Frankfort Avenue. There's a mixture of architectural styles and a mix of the old and the new.
Crescent Hill maintains a strong community spirit that celebrates both the past and the future of the neighborhood. People here hold community events and take pride in their neighborhood, something you'll see when you take a tour around the area. Visit Crescent Hill this March, and it won't be any mystery why so many people in Louisville want to live here.