Spectacular Carvings Come to Iroquois Park in October
Posted by Joe Hayden on Thursday, October 2, 2014 at 11:14 AM
By Joe Hayden / October 2, 2014
Comment
The Jack O'Lantern Spectacular is open this month in Iroquois Park from October 9 to November 2. That will give you plenty of time to see one-of-a-kind carvings that truly celebrate the spirit of Halloween.
That's Spectacular
This unique event is more than just a bunch of cut-up pumpkins against a backdrop of trees. The park will be filled with more than 5,000 professionally-carved jack o'lanterns along the Spectacular trail. All of the jack o'lanterns will be grouped together by theme. That includes individual music for each group.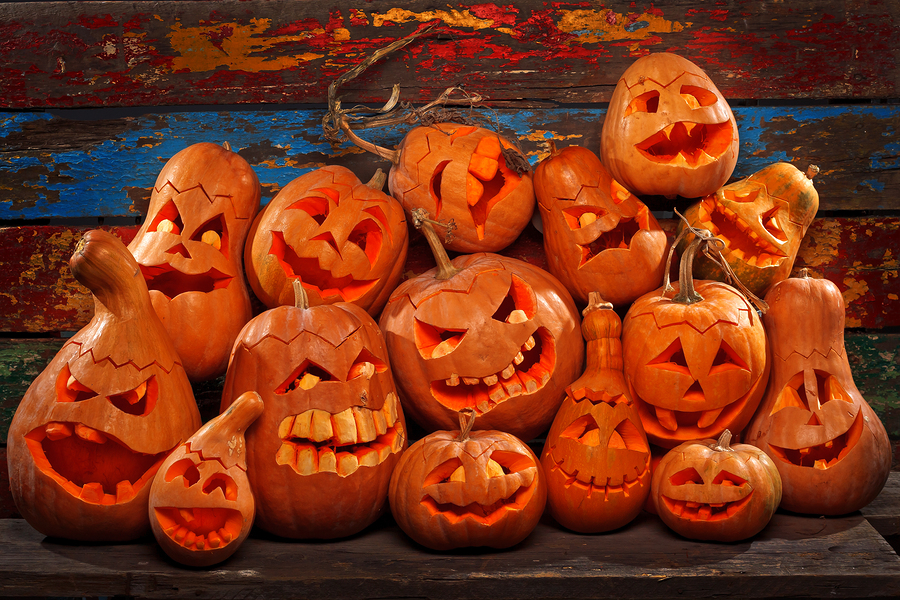 The trail gates will be open every night right at dusk. Iroquois Park is one of the biggest community parks in all of Louisville. Find the main entrance at Iroquois Park at 5216 New Cut Road. The shady trees and natural beauty give the jack o'lanterns the perfect backdrop. It's just creepy enough to provide chills this Halloween.
Admission to the park is always free, and anyone in Louisville is always invited to explore the scenic trails and stunning views of Iroquois. There are several beautiful Louisville neighborhoods grouped around the park. These Louisville residents get to see spectacular jack o'lanterns all month long, any time they like.
On the Hill
Just next to Iroquois Park, you'll find the Kenwood Hill neighborhood. Kenwood Hill was once known as Cox's Knob, and it really is on a hill. The rise used to provide a great vantage point of the fields and forests that once surrounded the hill. From here, Native Americans would keep watch for roaming buffalo. The area was developed back in 1890 and re-named Kenwood Hill.
Two former Kenwood Hill residents are so famous, you probably sing their song several times a year. They composed a song called "Good Morning to All." It would later be re-named "Happy Birthday to You."
That's just one piece of history in Kenwood Hill. This neighborhood was once home to wealthy Louisville residents who built their summer homes here. You'll still see traces of this architecture when you tour the neighborhood.
To learn about other fun things to do in Louisville, please visit www.JoeHaydenRealtor.com.