Spend a Night Under the Stars at Camp Taylor Memorial Park July 26
Posted by Joe Hayden on Monday, July 25, 2016 at 8:11 AM
By Joe Hayden / July 25, 2016
Comment
For the Great American Backyard Campout, families all over the nation are invited and encouraged to grab their sleeping bags and spend a night under the stars. In a world full of technology where you spend most of your day looking at screens rather than at faces, it's nice to spend a night outside. This year for the Great American Backyard Campout, you're invited to get out of the backyard and spend the night in the beautiful Camp Taylor Memorial Park, a Louisville landmark.
A Great Campout at Camp Taylor
The campout at Camp Taylor is a fun, organized event that all Louisville families are invited to attend. There will be a variety of outdoor activities and games for people of all ages, a delicious dinner and a stargazing movie after the sun goes down. You'll also have exclusive after-hours access to the Norton Pool, a favorite feature of the park that's especially nice in July. The pool is open from 7:15 to 8:45. And yes, of course, there will be a marshmallow roast in the evening. A funny, family-friendly movie will be aired on the lawn at 9:15 pm.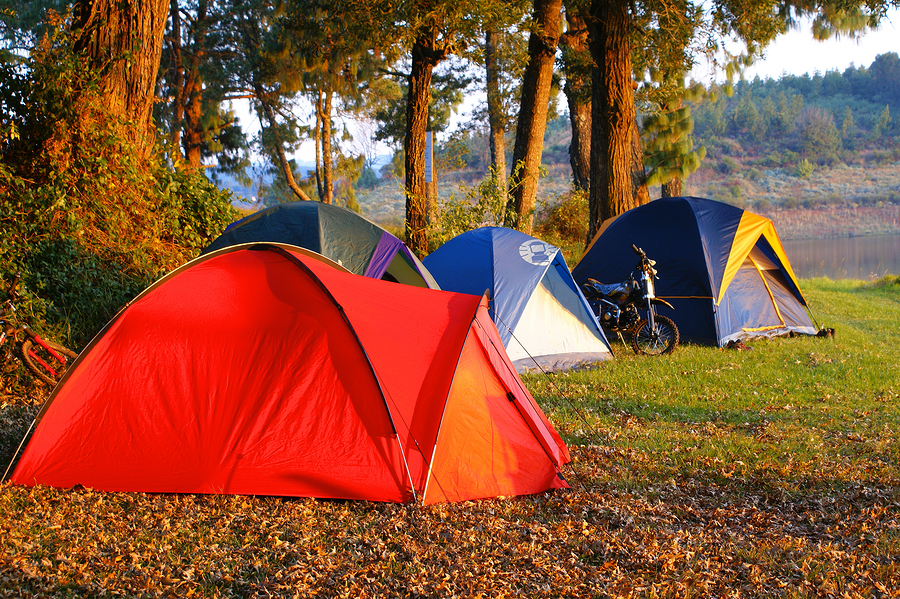 Set up a tent in the park and enjoy the whole evening of events for $35 per family. Bring your own tent, beverages and gear with you. The park is open for camping out from 4 pm July 25 to 8 am July 26. Camp Taylor is a fun place to visit whether you're camping or not. There's a grill and a horseshoe pit, essentials for any picnic, along with a picnic table and picnic shelter area. There's a playground and a ballfield, plus places to play basketball.
Spend a Day in Audubon Park
A couple blocks away from the memorial park, you'll find the greens of Audubon Country Club. The pretty Audubon Park neighborhood is right on the other side. This is an ideal place to camp out, but you'll see it's also a great place to live. Once all farmland, today this neighborhood is a pretty collection of homes on tree-lined streets. You'll see colonial, federal and Craftsman-style homes through most of the neighborhood. Audubon Park is listed on the National Register of Historic Places, because this neighborhood is worth preserving.
Audubon Park is known for its beauty and its community spirit. Every spring, the neighborhood celebrates the dogwood festival. In the fall, an Arts and Crafts festival brings everyone together. Homes here encompass many styles, with houses ranging from turn-of-the-century designs to new, contemporary creations. Go campout in the area this July, and go see more of this neighborhood before you go. Who knows? You may have a brand-new backyard to campout in next year.
To learn about other fun things to do in the area, please visit our Louisville Real Estate website.