Spirit of Life Quartet with Dick Sisto and Steve Allee at the Clifton Center January 19th
Posted by Joe Hayden on Monday, January 13, 2014 at 9:22 AM
By Joe Hayden / January 13, 2014
Comment
The Clifton Center's Eifler Theater at 2117 Payne Street in Louisville invites music lovers out on January 19th to enjoy the Spirit of Life Quartet concert series featuring the music of Jazz greats. Local artists Dick Sisto and Steve Allee are bringing their quartet back to perform music by the master saxophonist and legendary composer Wayne Shorter starting at 7:00 p.m. Tickets are available for $10 and can be purchased at Carmichael's Bookstore at 2720 Frankfort Avenue and online at the Clifton Center.
Dick Sisto and Steve Allee are known for both original music and mimicking the legendary music of Jazz musicians like Miles Davis, Duke Ellington, Bill Evans and John Coltrane. This quartet has played across the country in concert halls, churches, cathedrals and jazz clubs and have actually performed with greats like Benny Golson, Buddy Rich, Rufus Reid, Kenn Wheeler and Bobby Broom.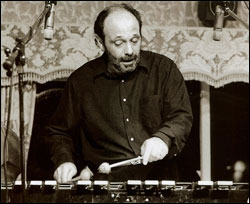 One of the greatest aspects of this show other than the music is the fact the audience is actually on stage with the musicians. Thus, Jazz lovers can experience the show from the perspective of the musicians first hand. Patrons can also enjoy refreshments from the cash bar or concession stand during the concert.
Jazz enthusiasts will not want to miss Dick Sisto and Steve Allee's Spirit of Life Quartet on Sunday, January 19th at 7:00 p.m. The Clifton Center's Eifler Theater will be hosting this amazing musical event with tickets available for just $10.
To learn about other fun things to do in the Louisville area, please visit our Louisville Real Estate website.