St. Matthews - A City Within a City
Posted by Joe Hayden on Thursday, March 15, 2012 at 2:44 PM
By Joe Hayden / March 15, 2012
Comment
Welcome to St. Matthews, a city conveniently located 8 miles from downtown Louisville and described as one of the most desirable shopping areas in our fair city. Being the 20th largest city in Kentucky, you'll find St. Matthews borders run from I-264 to the south and east, several subdivisions off Brownsboro Rd to the north and close to Cannons Lane to the west. However, St. Matthews had to struggle to truly acquire the borders we're all familiar with today.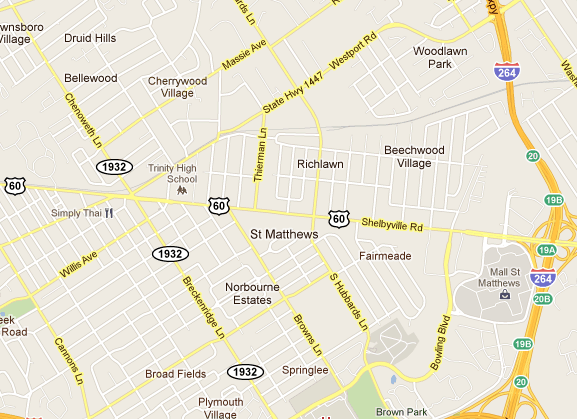 On March 22nd of 1950, St. Matthews was annexed from Louisville and became its own city, but Louisville only freed up three square blocks bounded by Westport Rd., Gilman Ave, Chenoweth Ln., and St. Matthews Ave. Over the next 4 years, the citizens and businesses fought hard for the right to have the title and borders they were entitled to. After repeated court battles, and miles of red tape, they finally succeeded.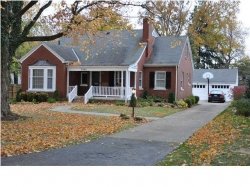 During their battle for freedom, the city's first City Hall was Mayor James Noland's home on Kennison Ave., and many city offices were located in the former Post Office building on Willis Ave. and Breckenridge Ln. The Mayor's home was replaced in 1960 by a new building east of Thierman Ln., but it was a bit small to contain the officials that presided over St. Matthews' growing economy. The year 1994 brought a new home to City Hall at the former Greathouse Elementary School building at 3940 Grandview, along with the police station.
It took a while, but St. Matthews was filled with determined people who wanted to be comfortable and secure in their own community. The neighborhoods and businesses that know their history are proud to call St. Matthews home, and welcome new residents to their growing city.
To learn more about the area, please visit Homes for Sale in St. Matthews.

St. Matthews Real Estate Market Statistics
January 23, 2020