St. Matthews and the Cape Cod Home
Posted by Joe Hayden on Wednesday, December 28, 2011 at 5:18 PM
By Joe Hayden / December 28, 2011
Comment
St. Matthews, Kentucky is one of the most-popular destinations for residents in the entire state. While located convenient to shopping, entertainment, and dining, St. Matthews also boasts of another great trait - it's incredible collection of Cape Cod Homes.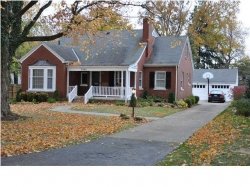 Learn About the St. Matthews Community
The St. Matthews area of Louisville, Kentucky is a beautiful community full of greenery and lovingly-kept homes. This neighborhood saw extensive growth after the Ohio River Flood of 1937, when residents of low-lying areas in Louisville moved into St. Matthews homes because of the higher terrain. The city was incorporated in 1950 and quickly became a shopping epicenter for Louisville as the first indoor shopping mall in the city opened around the same time on Shelbyville Road. Today, St. Matthews features tons of shopping and restaurant choices, and is still known as the place to be for shopping in Louisville.
The best way to experience St. Matthews is to take a drive or stroll through the area, especially during the fall season. The fall colors are beautiful and give the city even more charm and character. There are plenty of walking trails, bicycle lanes, and sporting opportunities. Seneca Park is located in the area and is even within walking distance from some St. Matthews Homes. The park has ballfields, basketball courts, horseback riding trails, biking, and numerous other outdoor activities to enjoy. There is even an 18-hole golf course that is ranked the sixth-toughest course in the state. The Seneca Golf Course has been voted 'Best of Louisville' for several years and is one of the most heavily used courses in the city.
Cape Cod Homes in St. Matthews
St. Matthews is charming and quaint, and homeowners are known for taking great pride in their homes and yards. Buyers can get into the area for as low as $130,000 to well over $1,000,000 for the most exquisite of residences. There are many different styles of homes, but the most prevalent is the Cape Cod. Because St. Matthews is such a desirable location, homes typically do not stay on the market for very long, especially the well-known Cape Cod.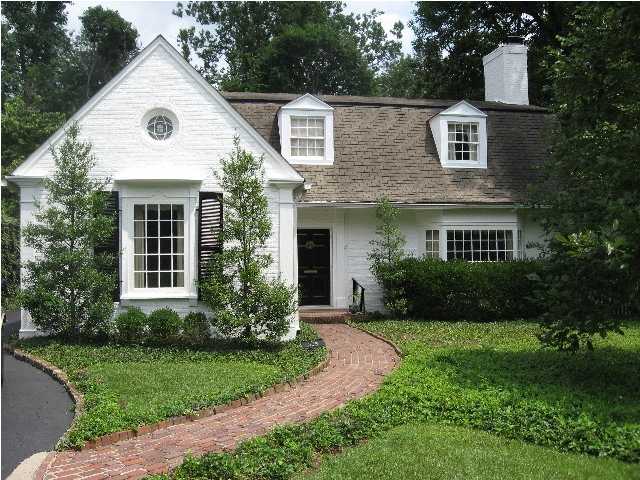 Cape Cod-style homes are some of the country's oldest and most popular. They can best be described as small in scale, generally a story and a half high. Cape Cods have a roof pitched at 8' to 12' to keep harsh weather at bay and a small roof overhang to keep strong winds from doing extensive damage by lifting the roof. These homes were inspired by the inhospitable weather of Massachusetts' Cape Cod region and were meant to withstand the toughest of Nor'easters. Typically having very little ornamentation and a simple design, modern Cape Cod homes still draw heavily from the old colonial architecture.
It is no wonder this lovely community is a residential hotspot with its many parks and shopping options and the beautiful, quaint Cape Cod homes that line the wide, tree-lined streets of St. Matthews. To learn more about the area, please visit Louisville Real Estate.