Stroll Through the Old Louisville SpringFest on May 17th
Posted by Joe Hayden on Tuesday, May 13, 2014 at 6:41 PM
By Joe Hayden / May 13, 2014
Comment
To get a look at where Louisville has been and where it's going, visit the 2014 Old Louisville SpringFest. This young event takes place in one of the city's prettiest neighborhoods, and it features more than 100 local artists, vendors and restaurants.
A Walk Through History
Old Louisville is so named because it is one of the oldest parts of the city, and you'll see evidence of it everywhere. The elegant townhomes were once city homes to the wealthy farmers who lived in the country. Different architectural styles reflect the building trends that have given Louisville the eclectic charm it still has today. You'll see this rich history if you visit SpringFest.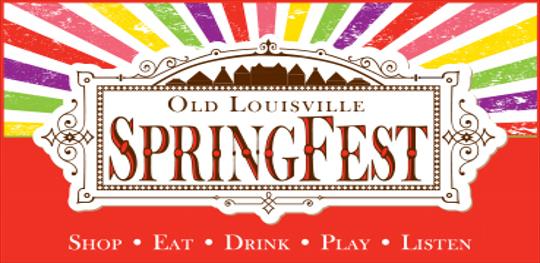 This year's event will be the third annual SpringFest, which is quickly becoming a popular Louisville attraction. Travel+Leisure named SpringFest one of their top Roadtrip Destinations for Spring 2012. Friday night will offer visitors local music and a Happy Hour drink special, but Saturday is perfect for families to visit. SpringFest is timed to take advantage of Louisville's natural beauty. The Victorian homes look extra elegant when draped with springtime flowers and foliage.
Spring in Old Louisville
Visit SpringFest on Saturday any time from Noon to 6 pm to go to the Kosair KidsZone, which is open to all kids 12 and under. This area will offer activities for kids. Learning, singing and playing activities will all be offered.
SpringFest is billed as a Parisian Flea Market. Local vendors set up stalls to sell art, antiques, crafts, fortunetelling services and all sorts of other unique offerings. Visit the garden area to find food trucks from local restaurants. At night time, the street entertainers and musicians come out to amuse the crowds.
Go to 1st Street and Ormsby Avenue to find SpringFest, which covers several blocks of the Victorian District. SpringFest is used to raise money for the Old Louisville community, an area that's always been a point of pride for the entire city.
So take a walk through Louisville's past this spring. You'll see local art and entertainment while you enjoy the local food, and you'll be a part of one of the city's newest and most unique events.
To learn about other fun things to do in the area, please visit our Louisville Real Estate website.