Summer Time Means Church Picnics in Louisville
Posted by Joe Hayden on Monday, June 4, 2012 at 12:58 PM
By Joe Hayden / June 4, 2012
Comment
If you're looking for some family fun this weekend, tis the season for Catholic Church picnics and festivals. Friday the 8th and Saturday the 9th will be the annual St. Lawrence Picnic at 1925 Lewiston Drive. There's no need to pack a picnic basket because these festivals serves dinner and offer a variety of food booths. Their 'basket' menu will be different on both nights with Friday serving fish, brats and pork chops, and Saturday serving chicken. There will be inflatables, booths, games, pull tabs and lots of family fun.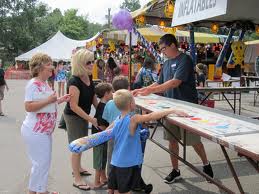 The St. Aloysius Summer Picnic will be Saturday only, so they roll all of their celebrating into one day. This festival will be at 212 Mount Mercy Drive in Pewee Valley. Like St. Lawrence, St Aloysius will be serving up a traditional picnic dinner of fried chicken for attendees. There will be food booths, game tents, chances on sweets and prizes, plus plenty of entertainment.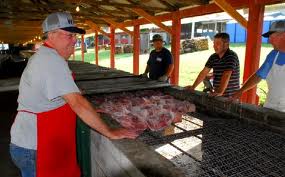 Annual Catholic picnics are a traditional way to have some family fun and enjoy a flaky fish or crispy chicken dinner. Since their picnics offer a family friendly environment, they always have inflatables for the little ones, gaming for parents and teens, and some offer carnival rides. Basically, these yearly events are picnics with a carnival atmosphere, so pop in and enjoy some tasty food and fun games.
To learn more about fun events in the area, please visit Louisville Homes.