Summertime Is Golf Time: A Brief Look at Three of Louisville's Top Golf Courses
Posted by Joe Hayden on Friday, July 12, 2013 at 11:22 PM
By Joe Hayden / July 12, 2013
Comment
Summertime is a perfect time for golfing; the temperatures are warm, the air is fresh and the flowers are in bloom. In Louisville, Kentucky, summer is the ideal time to head out on the golf course. If you are in the mood for an amazing round of golf, you are in luck - Louisville has a wide range of first-class golf courses to choose from. Here are a few of the top golf courses in the Louisville area.
Number One: Valhalla Golf Club
The world-class course at Valhalla Golf Club was designed by Jack Nicklaus and opened in 1986. This 18-hole course offers 7,195 yards of championship golfing. Valhalla has hosted the PGA Championships twice, first in 1996 and next in 2000; it will be hosting the event for a third time in 2014. Many other prestigious tournaments have also been held at this spectacular course. Valhalla has excellent facilities, including a dining room and golf shop. Although you do need a club membership to golf here, you can also try out the course as a guest of someone with a membership up to four times a year.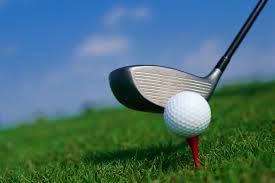 Number Two: Hurstbourne Country Club
Hurstbourne Country Club offers 7,007 yards of championship golfing on their 18-hole course. There is also a fantastic, executive 9-hole golf course for you to enjoy. Hurstbourne's world-class grounds and facilities are breathtaking. This club offers outstanding amenities including a historic clubhouse, fitness facilities, a pool, tennis courts and several beautiful dining rooms. In addition to the wonderful facilities, you will also find a range of lessons and activities offered here. You will need a membership to golf here, but Hurstbourne conveniently offers a variety of membership packages to choose from. You can also golf as the guest of a member. If you are looking for a prestigious club with a family-feel, you will find it at Hurstbourne.
Number Three: Louisville Country Club
Although the current golf course designed by Walter Travis and Keith R. Foster did not open until 2005, Louisville Country Club dates back to 1908. The grounds cover a 190-acre area overlooking the tranquil Ohio River. This premier 18-hole course offers 6,638 yards of world-class golf. Louisville's incredible 43,000 square foot clubhouse is comprised of a cocktail lounge, three large dining rooms as well as a number of private dining rooms, an elegant ballroom, a snack bar and two full-service outdoor patios. In addition to the spectacular golf course, there are also a number of other recreation facilities to enjoy, including several swimming pools and a number of tennis courts. A variety of membership options are offered at the Louisville Country Club, and you may also use the facilities as a guest of a member.
There are many other fantastic golf courses to check out in the Louisville area. Some of these courses include Seneca Golf Course, Quail Chase Golf Club and Persimmon Ridge Golf Club. There is no doubt that Louisville is home to some of the finest golfing in Kentucky, so dust off those clubs and head out to the greens.