Summertime Tips: How to Host Louisville's Best Garage Sale
Posted by Joe Hayden on Tuesday, July 16, 2013 at 11:32 PM
By Joe Hayden / July 16, 2013
Comment
Louisville is a dynamic and exciting city in the state of Kentucky, and summer is a great time of year to hold a garage sale. But how do you hold the best garage sale in the city? Do you put out a plethora of fliers in the hopes that nobody misses it? Do you serve free refreshments so that people are more likely to stop by? Or do you feature really cool stuff that people would not expect at any old garage sale in the whole state? A garage sale is your opportunity to get rid of possessions that you've grown tired of. Here's how to host the best garage sale in Louisville.
Get the Timing Just Right
So much about holding a garage sale in Louisville has to do with timing the event just right. You can increase turnout by holding your garage sale on the weekend, as more people have free time and are out and about. It would also be a good idea to avoid holding the garage sale on a Sunday when many folks are at Church. Saturday is the ideal time on the weekend to have your garage sale in this city.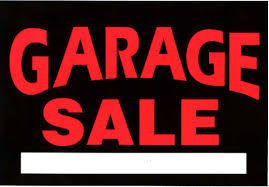 Advertise For Your Garage Sale
You won't have much success in attracting people to check out your garage sale if you fail to tell them about it! Advertising for your event can be as simple (and as cost-effective) as just hanging up a lot of fliers throughout your neighborhood. It's advisable to hang your fliers and posters in places that are highly trafficked, so that as many people as possible will see them. Places include churches, coffee spots and anywhere else a lot of people pass by. You can even use the Internet by going on Craigslist and Yard Sale Search, both of which allow you to advertise your garage sale for no cost.
Be Smart When It Comes To Pricing
No one's going to buy your old stuff if your pricing isn't smart, or at least reasonable. You can't expect to charge a lot for older things, so you have to keep that in mind. The rule of thumb is that a garage sale should price items for sale at approximately 75 percent off of the original price. Of course, if you're trying to sell rare things like antiques or even collectibles, then it's completely understandable for you to ask a little bit more! Remember also that your buyers will always haggle with you, which means that you don't want to price your items too low either.
These are some springtime tips for how you host the very best garage sale in the whole city of Louisville. You should never stray from the reality that a garage sale is a neighborhood and community affair, meaning that friends and acquaintances will be stopping by. As such, keep the tone and setting informal and casual to encourage more purchases. If you follow the above tips, you will host the best garage sale in the city.