Take a Chalk Walk on the Big Four Bridge September 4
Posted by Joe Hayden on Sunday, September 4, 2016 at 5:08 PM
By Joe Hayden / September 4, 2016
Comment
The historic Big Four Bridge has had many roles in Louisville history. Originally an 1895 railroad bridge, today it's part of beautiful Waterfront Park and one of the city's most unique attractions. More than a million people come to walk the bridge every year. So this year, be one of them and go enjoy the Chalk Walk.
Steamboat Days Chalk Walk
Go to the Big Four Pedestrian Bridge from 10 am to 5 pm for the Chalk Walk, a fun event for the whole family. Pick an artwork category that you'd like to create, and get to work with your chalk. Look for the concrete square inside Big Four Park, and get creative. Prizes for the best art will be awarded at 4 pm.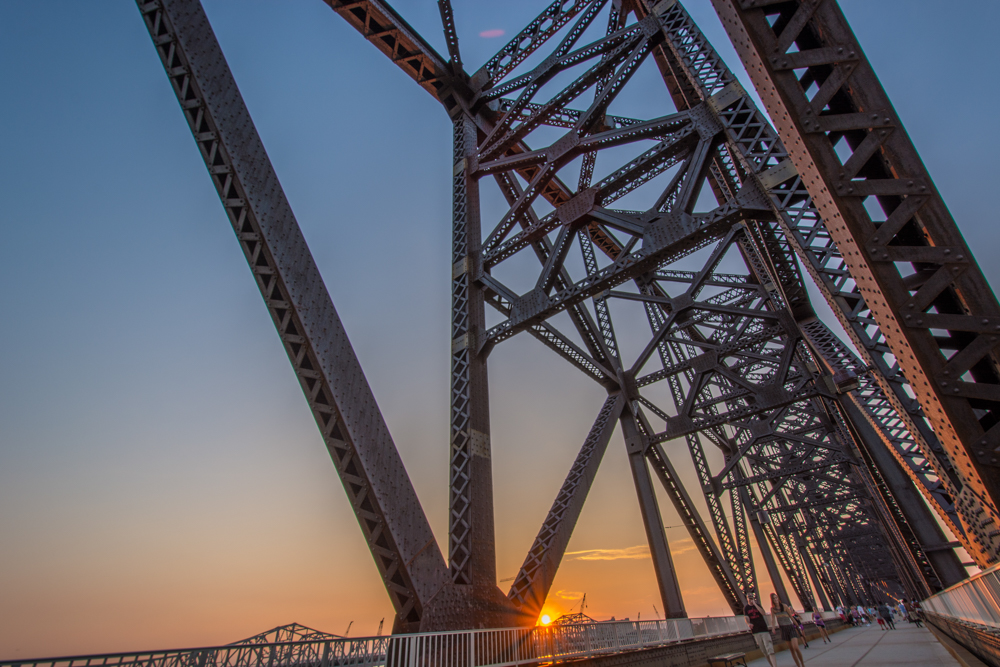 The Big Four Bridge is open 24 hours a day, 7 days a week. Waterfront Park closes nightly at 11 pm and opens at 6 am every day. Waterfront Park is one of the city's most beloved attractions, and it's right next to one of Louisville's most beloved neighborhoods: Clifton Heights.
Stroll Through Clifton Heights
Look across the river from Big Four Park in Indiana, and you'll probably be looking at Clifton Heights. This community sits up on a hill above the Ohio River, with amazing views of the water on one side and a great view of the Clifton neighborhood on the other. There's a huge variety of housing styles in Clifton Heights, from gorgeous historic shotgun-style homes to incredible Cape Cod designs built less than 20 years ago.
The Mellwood Arts and Entertainment Center is here, serving as a gathering place for all members of the community and everyone else in Louisville. Clifton Heights is next to the park and just blocks away from the heart of culture in downtown Louisville. This neighborhood has a culture all of its own, too. Clifton Heights is well-known for its antique shops and cutting-edge restaurants. It's a great neighborhood to shop for trendy fashions, breathtaking modern art and one-of-a-kind jewelry. Walk across the bridge and into Clifton Heights, and who knows what you might discover?