Take a Ghost Walk Tour of Louisville
Posted by Joe Hayden on Thursday, February 14, 2013 at 1:46 PM
By Joe Hayden / February 14, 2013
Comment
The antique architecture, riverside view and crisp night breeze of Downtown Louisville provides an almost perfect romantic setting. Add the excitement of spine-tingling real life tales of neighborhood spirits (not the alcoholic sort) and the Louisville Ghost Walk creates a recipe written for the comforts of an after Valentine's Day stroll.
The famed Mr. Ghost Walker offers Spring Private Party Walks and provides history enthusiasts with a 90 minute tour of some of the areas most notable landmarks, including the Brown Hotel, the Brennan House, the Palace Theater and the Seelbach Hotel. Adults pay $15 with children age 12 and under participating for only $10.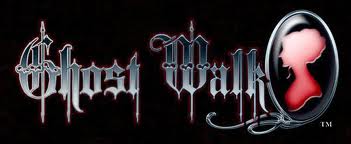 Tours normally meet and leave from the statue of Mr. Brown at the corner of 4th Street by the Brown Hotel at approximately 7:30 pm, but arrangements may vary depending on the party group.
The Downtown area harbors mystery hidden under her well-manicured river parks, and local lore enthusiasts will enjoy the charismatic storytelling offered by Mr. Ghost Walker.
The weekly walks may not start till May, but the private parties provide the intimacy of experiencing emotional tales of our fair city's history with friends or family. Reservations must be scheduled in advance, but occasionally groups offer an open invitation with the admittance fee.
To learn about other fun things to do in the area, please visit JoeHaydenRealtor.com.