Take a Hayride at the Farm September 29
Posted by Joe Hayden on Sunday, September 25, 2022 at 7:37 AM
By Joe Hayden / September 25, 2022
Comment
It's fall. That means you're supposed to be sitting on a wagon being pulled by a tractor with a mug of hot cider in your hand while you look around a real working farm. So, go do that this September! Hermitage Farm is hosting a Hayride and Lantern Walk Event that's a celebration of fall.
Hermitage Farm
Head to Hermitage Farm in Goshen and hop on the hay wagon. Get a mug of alcoholic or non-alcoholic apple cider and take a tour of the farm as dusk settles. You'll learn a little about the history of the place, horse racing in Kentucky and even find out about some local folklore.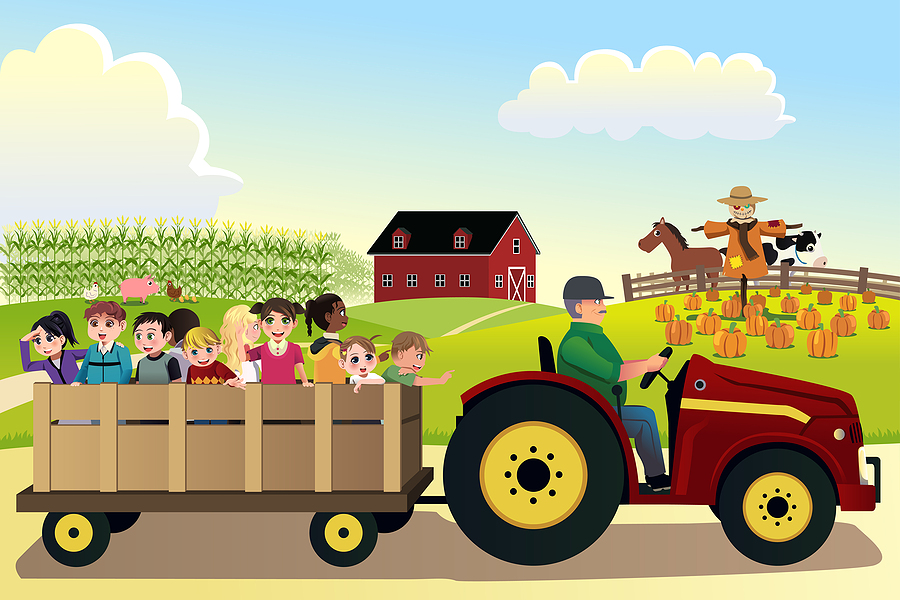 The wagon will take you to the Barn6 Speakeasy where you can meet two actual racehorses. Then, you'll take a lantern walk to the garden and learn more about farm-to-table dining.
End the night at the Art Walk, a breathtaking light show that is made to dazzle and impress. Bring your walking shoes and bring shoes that can get muddy, because you never know what the Kentucky weather will do.
This event lasts from 7 to 9 pm and tickets cost $40 per adult and $25 for children. Hermitage Farm is at 10500 W. Highway 42 in Goshen.
Go to Goshen
Goshen is known for being a horse breeding region. There are several farms out here, not to mention a yacht club, a country club, a nature preserve and some other really great attractions in addition to all of that. Goshen has its own schools, its own library, some places to eat and some places to shop. In other words, it's got everything you might want in a neighborhood. That goes for the selection of homes, too.
You know how people say you can find every type of home in a neighborhood? Well, that's actually true when it comes to Goshen. This might be one of the only places where you can choose from a big, wooded lot that's ready to be built upon to a four-bedroom actual log cabin to a jaw-dropping estate home in a fancy subdivision filled with landscaping. You can live off in nature or in the middle of a real estate lover's suburban dream, find a property to start your own farm or find someplace a little more modern.
Go look around Goshen and go find out what might be waiting for you here.