Take a Water Fitness Class at Tom Sawyer State Park This July
Posted by Joe Hayden on Thursday, July 14, 2016 at 8:34 AM
By Joe Hayden / July 14, 2016
Comment
Who says you have to get sweaty to get a good workout? Take a water fitness class at Tom Sawyer Park this July, and make your workout feel a lot more like fun. After all, you're going to do enough sweating this summer anyway. Why not cool down while you're burning calories?
Water Fitness on Freys Hill
Each water fitness class lasts about an hour. A certified instructor will lead you through the various exercises. Choose between shallow or deep water aerobics, at a depth of 5 feet and 11 feet respectively, or take both classes. Morning fitness classes in deep water are held at 9 am on Wednesdays, Fridays and Saturdays. Evening shallow water classes are at 6 pm Tuesdays and Thursdays. Class is $3 per person eat time. You'll be given your flotation belt and resistance weights for the class, so there's no need to bring anything special unless you want to.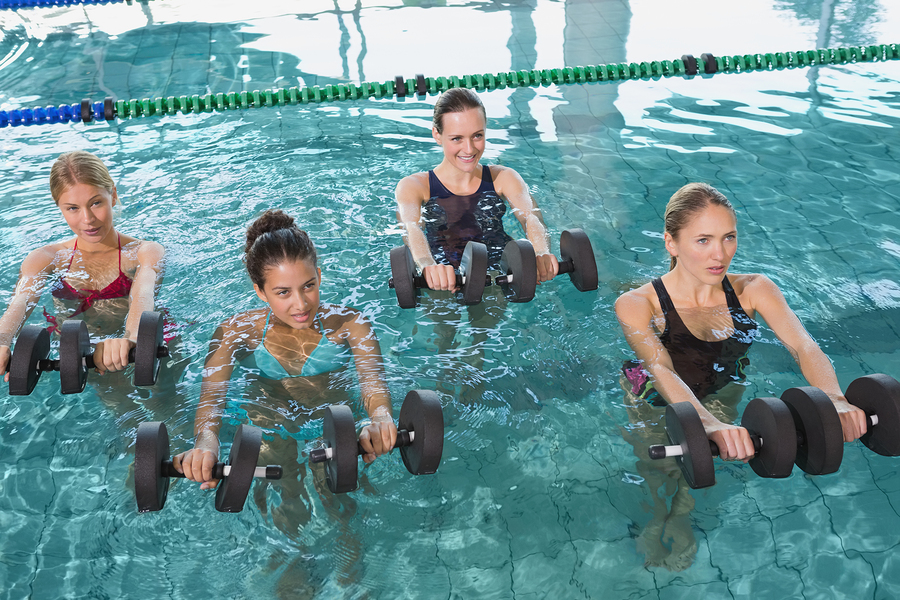 Water fitness classes are held at E.P. "Tom" Sawyer State Park, at the swimming pool on 3000 Freys Hills Road. That's right next to the popular Anchorage neighborhood, where you'll find some of Louisville's most famous and successful residents -- along with lots of other families who live and work around the community. After you take a dip in the pool and complete your workout, take a walk around the cool, shady streets of Anchorage and dive right into this gorgeous neighborhood.
Dive into Anchorage
Anchorage is a residential neighborhood full of big homes, beautiful churches and family-friendly attractions, like the park and golf course. But Anchorage is also its own city with a mayor and city council. That shows you that there's an active and involved community spirit in Anchorage. This community even has its own historic district, a well-preserved piece of the past that's listed on the National Historic Register.
The homes in Anchorage are certainly worth preserving. Most of the houses here are custom-built and designed to be truly stunning, with unique details and accents that set each one apart. Homes in Anchorage have big lawns, curving driveways, enormous rooms and grand features like fireplaces, multi-car garages and incredible surrounding views. So much of Anchorage is covered with shady trees and beautiful landscaping, it's hard not to find a good view of the neighborhood. Anchorage has been home to several Louisville celebrities and even nationally famous celebrities, including Papa John's founder John Schnatter and recording artist Joan Osborne.
Stroll around the cool streets of Anchorage this July, and you'll want to dive into a new life here.