Take Advantage of Low Mortgage Interest Rates
Posted by Joe Hayden on Tuesday, April 7, 2009 at 5:01 PM
By Joe Hayden / April 7, 2009
Comment
The preceding three years have delivered a beneficial home buyer's market to the Louisville, Kentucky area, and even better, mortgage interest rates remain very low. This is the time to buy a home in Louisville.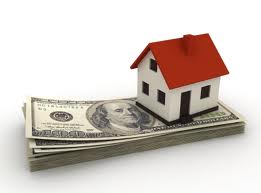 The first step in the process of buying a home is to get your finances in order and analyzed by a mortgage lender. Contact me and I will provide you with the names of mortgage lenders with whom my clients have had positive transactions. You need to ensure you credit report is sound and your credit scores are adequate. If you have any issues with your finances, you need to begin to take action now to resolve the situation as this market may turn at any time.
The next step when buying a home is to get in touch with me to discuss the market, to develop a home buying strategy, and to begin to search the Louisville MLS for a new home in Louisville. I can save you a significant amount of time just through a simple interview process that will help me guide you effectively in your new home purchase. In addition, I will be able to help you save money and avoid costly mistakes.
To learn more about the process of buying a home in Louisville, Kentucky, and to take advantage of the incredibly low mortgage interest rates, contact me today! It will be my pleasure to assist you…