Take an Art Walk This April
Posted by Joe Hayden on Thursday, April 29, 2021 at 7:07 AM
By Joe Hayden / April 29, 2021
Comment
As night falls over the serene Hermitage Farm, the woods come alive. Incredible projections light up the landscape, creating an immersive art experience that you have to see to believe. So this April, go see it!
Surrounded by Art
It's when the sun goes down that this farm transforms into an outdoor art gallery that's like nothing else you've seen. Just beyond the barn, the woods become a showcase for more than 1,600 feet of illuminated artworks. The beauty of the natural world becomes part of the incredible landscape.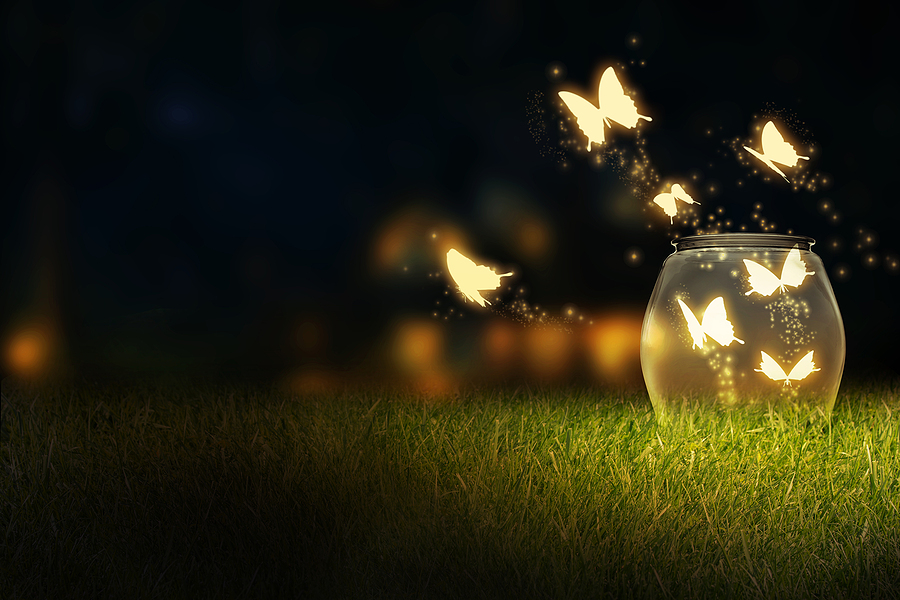 The Art Walk is open every Wednesday through Sunday from sundown to 10 pm, plenty of time for you to appreciate each piece of this intricate and amazing walk. Tickets cost $10 to $18 per person. If you want to dine at the restaurant on the farm, your tickets will be half off. You can buy them right from your server at the end of your meal and then go take a walk, which is a great way to work off a meal.
Hermitage Farm is at 10500 W. Highway 42 in Goshen, Kentucky. This neighborhood is full of beautiful real estate, stunning vistas and natural wonders.
Finding Art in Goshen
You won't have to look very long to find some stunning large-scale works of art in Goshen. The real estate here is breathtaking and offers a range of different design styles. From modern farmhouses built in stone and brick to traditional brick homes surrounded by shrubs to amazing rustic creations built in wood, Goshen is full of wonders. There are historic homes, brand-new homes and just about every type of home you might imagine in Goshen.
In fact, it's pretty easy to imagine a life in Goshen. This area is paced with parks, rolling farmland and a nature preserve. Goshen has easy highway access that leads straight into Louisville, so you're never far from where you want to go. After you see Goshen, though, you may not want to go anywhere else!