Take the Kids to a Slumber Party at All About Kids May 27
Posted by Joe Hayden on Thursday, May 26, 2016 at 12:37 PM
By Joe Hayden / May 26, 2016
Comment
Parents love their kids, but that doesn't mean they don't need a little break every once in a while. Take the kids to the Friday Night Slumber Party at All About Kids May 27 and give yourself a night off to do whatever it is that parents do when they get a night to themselves.
All About Slumber
It's the Friday Night Slumber Party at All About Kids, but they're going to want to do everything but slumber while they're here overnight. All About Kids is a complete kid-friendly gym that has space and equipment for a variety of activities. While they're here, the kids can do gymnastics and cheerleading, swim in the pool, practice martial arts or play sports like basketball and soccer.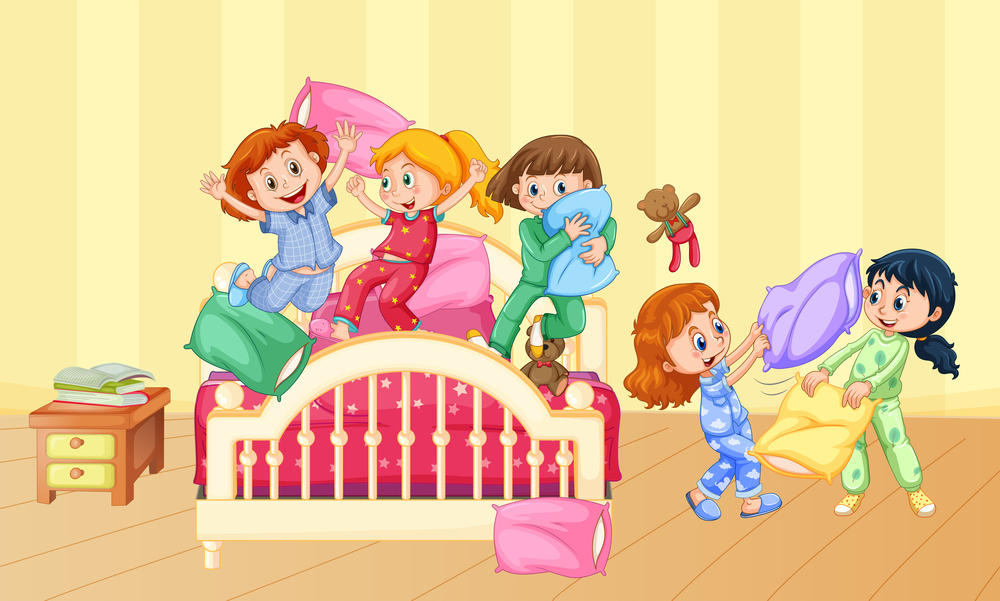 The gym is open so kids can play all evening long. The pool is open, too, and you don't even have to be a parent to know that kids are going to love that. The best part is, you don't have to be a gym member to enjoy this night of fun. Every kid in Louisville is welcome to attend the slumber party. Kids should bring a towel, swimsuit, athletic clothing, a sleeping bag and a pillow, along with any other nighttime essentials they've got.
The Slumber Party lasts from 6:30 pm Friday night to Saturday morning at 9 am. Evening activities last until 11 pm. The total price for the party is $35 for kid, with an additional $5 per child in the family. That includes all the evening activities, plus a pizza party and movie. All About Kids is at 2531 Blankenbaker Parkway in Jeffersontown. This community is all about kids in a lot of ways, and J-Town is all about families, too.
All About Jeffersontown Families
J-Town is packed with gyms and centers of fun, from bowling alleys to theaters. It's home to J-Town High School and lots of restaurants, not to mention several big business parks where many Louisville residents go to work every day. You can find a little of everything in J-Town, and you'll find lots of way to spend time having fun here.
Families come to J-Town for all sorts of activities and many different reasons, but it's the homes in J-Town that make them stay. There are family homes in every size here, from traditional brick styles to contemporary custom-built designs. Jeffersontown is full of shady neighborhoods with wide sidewalks and houses with big lawns. Spend enough time exploring this neighborhood, and you'll definitely find your dream home here. In fact, you'll find more than one dream home you want to call yours when you come to J-Town.