Take the Kids to Karate Class at South Louisville Community Center October 3
Posted by Joe Hayden on Thursday, October 3, 2019 at 7:07 AM
By Joe Hayden / October 3, 2019
Comment
Grab the kids and head to the South Louisville Community Center this October for a Free Karate Class. They'll have the chance to be social and get some physical activity. Karate isn't about violence. It's about focus and strength, and it's a great way to get in shape and get active.
Free Karate Class
Kids aged 6 and up are welcome to enjoy a free karate class this October. If they like it, they can always come to the next class. Karate will be at the Community Center every Tuesday and Thursday until the end of the year. The beginner class runs from 6 to 7 pm. More advanced students will be instructed from 7 to 8 pm.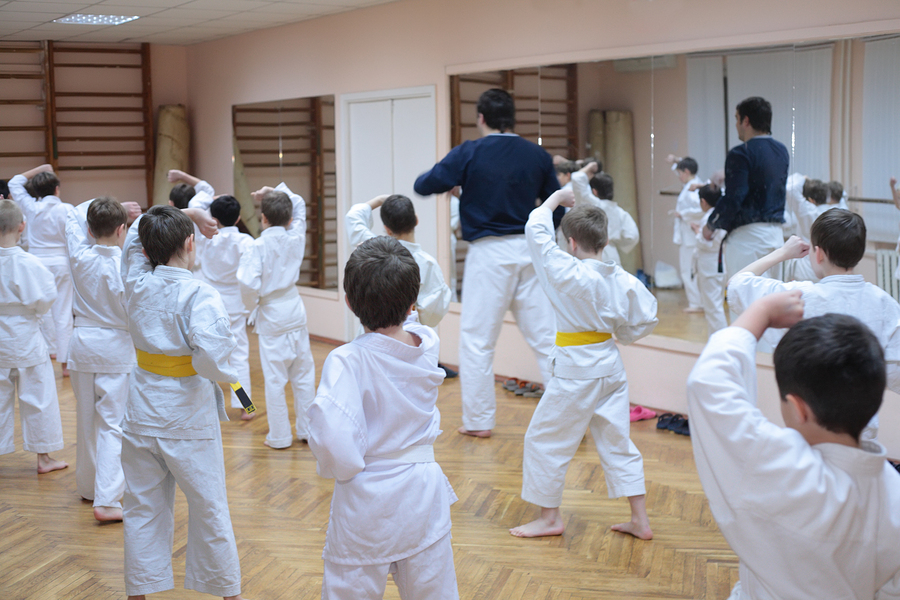 The South Louisville Community Center is at 2911 Taylor Boulevard. That's just a few blocks outside of Shively. This is an independent city with a sweet suburban look and a very colorful past.
What's Lively in Shively
Shively is definitely a suburban neighborhood. There's a large park here and several schools and churches. There are plenty of places to take the kids, little shops, restaurants and all the places you'd expect to find in any large community. But Shively has had a bit of a wild past. The history here has given the community the nickname "lively" Shively.
When Prohibition ended, distilleries popped up all over Shively. This helped turn the neighborhood into a bit of a boom town, and people flocked here to live. After a few decades, most of the distilleries were gone. Shively was later embroiled in a scandal when it was discovered that the police chief was taking bribes.
Today, Shively is truly a kid-friendly community that still has roots in the bourbon industry. Some of the distilleries have come back to the neighborhood, and it's now a stop on the Kentucky Bourbon Trail. You're going to want to stop here to see the real estate.
The pretty bungalow homes here are made in classic styles with multi-bedroom designs. There's a lot of brick and stone in Shively, set against a backdrop of bright green lawns and tall shade trees. There's a lot of great homes here. Once you start looking around Shively, you'll start discovering them everywhere.