Take the Kids to Spring Break Soccer Camp at Joe Creason Park April 2
Posted by Joe Hayden on Sunday, April 1, 2018 at 6:09 PM
By Joe Hayden / April 1, 2018
Comment
Take the kids to soccer camp for spring break this year and give yourself a little break from having the kids at home all day! Joe Creason Park is hosting Spring Break Soccer Camp, a kid-friendly event that will get the children outside of the house and out into the park.
Spring Break Soccer Camp
Bring the kids to Joe Creason Park. All participants must have a soccer ball, shin guards, socks and soccer boots. Everyone will have the chance to learn and get active no matter their skill level. This event costs $20 per kid.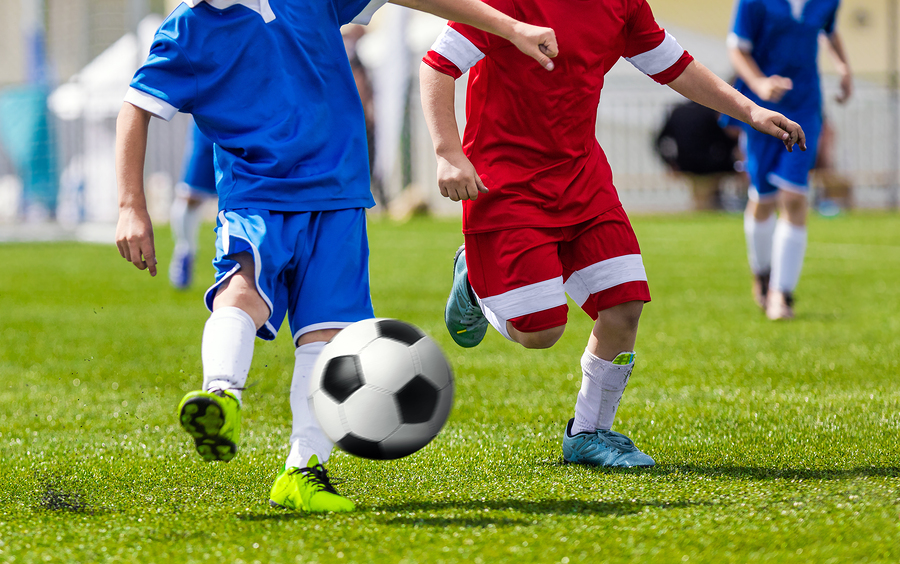 Children aged 4 to 6 will take the field from 9 to 9:45 am. Kids aged 7 to 9 will play from 10 to 10:45, and children from 10 to 12 play from 11 to 11:45 am. You'll find the park at 1297 Trevilian Way.
The park is right next to the Louisville Zoo, one of the most popular family-friendly spots in the city. The Louisville Nature Center and the Louisville Tennis Center are part of the park grounds. There's always something fun to do in this part of Louisville. Maybe that's why so many families think it's so fun to live in this area of the city, too. The Hayfield neighborhood is just minutes away from the park and the zoo. Here in Hayfield, time has a way of standing still. See it for yourself, and see how easy it is to get lost looking at the gorgeous real estate here.
Hey, Welcome to Hayfield
The South Fork of Beargrass Creek cuts through the winding streets of Hayfield. This neighborhood is home to two schools and the Alpine Ice Arena, another popular spot for families. The Gardiner Lane Shopping Center is right down the road, and Sullivan University is just minutes away. Hayfied is surrounded with stuff to do, places to eat, shopping and other places to go.
Hayfield was once the Hayfield Farm, a sprawling property owned by one of the founding professors of the UofL medical school. Even though many of the homes here were built in the late 20th century, they were designed with the beauty of an earlier era. Homes here are styled in beautiful colonial and historic revival styles. Big, beautiful brick homes with soaring white columns and spacious green lawns are everywhere you look in Hayfield, houses surrounded with tall shade trees.
Many homes here have luxury features inside to match the beauty of the architecture outside. Hardwood floors, granite counters, beamed ceilings, fireplaces, attached garages -- you'll find all of it in the homes in Hayfield. See if you find your dream home here this April, and see how much you like being in this part of Louisville.