Take the Kids to the Fun Zone in Crestwood June 22
Posted by Joe Hayden on Monday, June 20, 2016 at 9:26 AM
By Joe Hayden / June 20, 2016
Comment
Kids already threatening to drive you crazy now that school's out? The Fun Zone is open on June 22, and that means you can get a break. They can run, jump, play, bounce and climb -- all the stuff they want to do all the time. But here, they can do it safely...and without ruining your furniture.
Inflatable Fun Zone
The Fun Zone at All About Kids is the perfect place for kids to do all that stuff they always want to do but you have to tell them not to do. It's an inflatable play zone where they can go down slides, hop in ball pits, and go through inflatable mazes. Everything is filled with air so it's safe, and they can bounce around just as much as they want.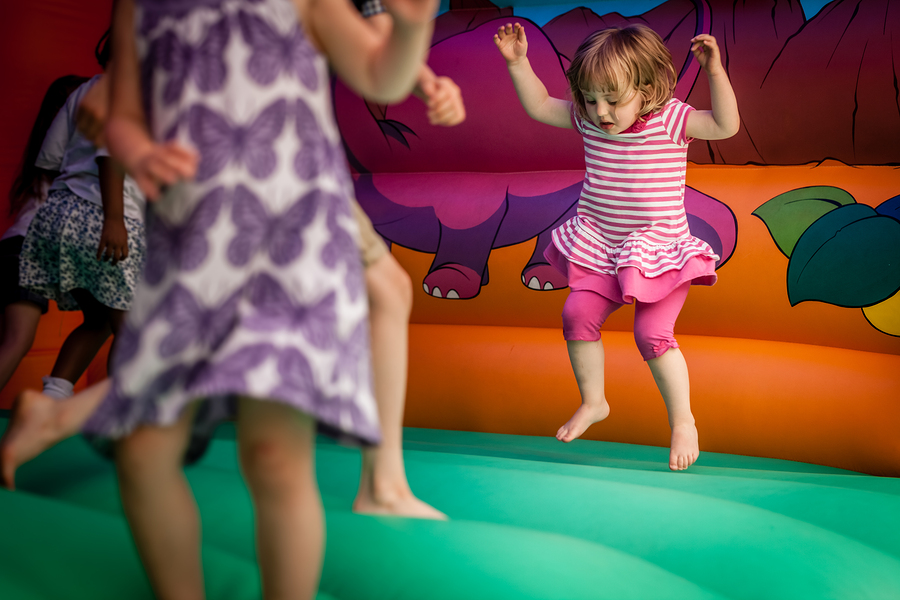 All About Kids is a kid-based gym and play place filled with all sorts of cool stuff. The Fun Zone is in the Champions Gymnastics Gym area, which has lots of wide-open spaces for the kids. You don't have to be a gym member to enjoy this open play day. Tickets are $8 per child, and the Fun Zone is open from 4 pm to 8 pm. The Fun Zone is made for kids aged 10 and under only, because usually they're the ones that have the most energy anyway.
So take the kids to the gym at 6400 Crestwood Station, just down the road from Pewee Valley, and take a little break for yourself while they run around and play. While you're in the neighborhood, spend some time exploring this neighborhood to find out what else you can do here.
Nothing's Small About Pewee Valley
Want to live in a sprawling modern mansion next to a lake? How about a classic southern-style home with huge columns and ivy creeping up to the balconies? Maybe an enormous Craftsman home with intricate stonework is more your style. If you've dreamed of a luxurious, large home, you'll probably find it in Pewee Valley. The lots here are big to accommodate the huge homes, and they're surrounded by trees and hills and gorgeous scenery everywhere. If you want a big family home out in the country, but you don't want to get too far from Louisville, Peewee Valley is the perfect neighborhood.
Pewee Valley is a small town outside Louisville that has a little bit of all the stuff you want, including schools and restaurants. What kind of life do you want to live? In Pewee Valley, you can take your pick of gorgeous pieces of property with perfect family homes. Go see more of this area this June, and you'll see why so many families love living in Pewee Valley.