Take the Kids to the Fun Zone January 25
Posted by Joe Hayden on Monday, January 23, 2017 at 8:00 AM
By Joe Hayden / January 23, 2017
Comment
There's a reason that kids hop on the bed, on the couch and on anything else they can possibly find: jumping is fun! You don't want them to do it at your house, but in the Inflatable Fun Zone they can do just as much jumping as they want. Here, they can pretty much bounce off the walls.
Inside the Fun Zone
It's always fun in the Fun Zone. This big area is stuffed with inflatable slides, tunnels, mazes and ball pits. That means kids get to jump, climb, crawl, slide, twist, turn -- you know, all that stuff they do.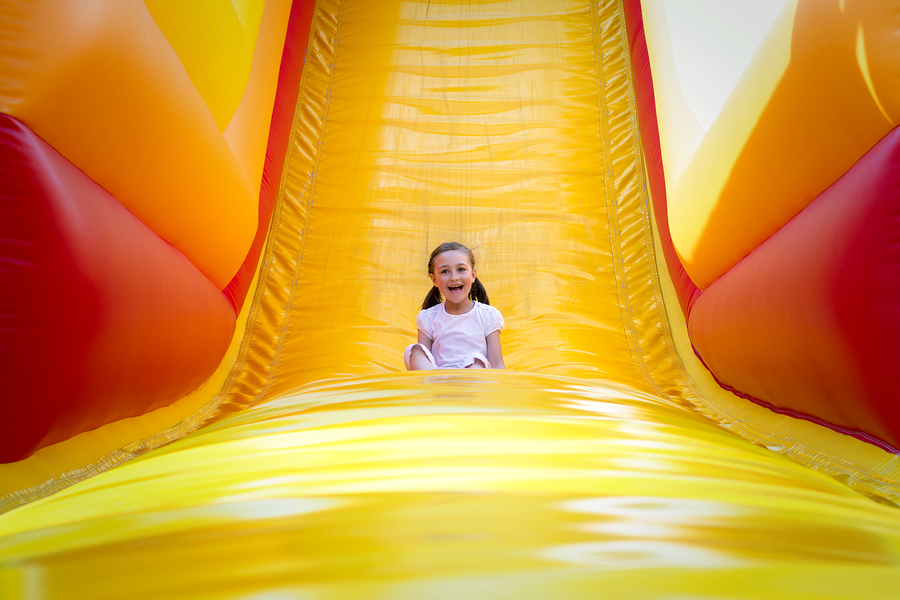 The Fun Zone is at All About Kids at 2531 Blankenbaker Parkway in Jeffersontown. It's open from 5 to 8 pm, and no pre-registration is required. Parents or legal guardians must sign a liability waiver before kids can enter the Fun Zone, which is standard practice. The Fun Zone is for kids 10 and under, so everyone can play in safety.
Jumping for Joy in Jeffersontown
There's always something to keep the kids busy, active and having fun in J-Town. This family-friendly community really does have it all, from Go Karts to gyms to play places. This neighborhood is well-known for its work places, because there are several glittering commercial parks with large business offices in J-Town. People from all over Louisville come here to work and to shop, because where there are commercial parks there's always plenty of commerce. It's easy to spend an entire day exploring the stores in J-Town while the kids stay busy at one of the many attractions. But the core of Jeffersontown, the thing that makes this family-friendly neighborhood work, is all over the community.
You'll find the real spirit of Jeffersontown in the homes that make up this big neighborhood. Many smaller subdivisions help break this large community up into sections, but you'll have a hard time trying to pick a favorite. The subdivisions in J-Town are filled with large, beautiful family homes made with brick, stone, siding or some combination of materials. They're designed with traditional and contemporary architecture that truly gives the subdivisions a made-for-TV look. People in J-Town take care of their homes and lawns to maintain that magazine-ready image, and you'll see it's not just on the outside of the homes. Take the chance to take a look at some open houses in J-Town, and you'll find high-end fixtures and luxury features, like hardwood floors, high ceilings and stainless steel.
Have your own fun in J-Town, and go see how long it takes you to find the dream home you've always wanted here. Chances are, it won't take you too long at all!