Take the Kids to the Open Gym at Power and Grace Gymnastics January 15
Posted by Joe Hayden on Wednesday, January 15, 2020 at 7:17 AM
By Joe Hayden / January 15, 2020
Comment
The Power and Grace Gymnastics Gym is open for toddlers this January. Take your little tot to go tumble, balance, climb and have fun. They can use equipment, run around in circles and just play the way they want here.
Meanwhile, you get the luxury of seeing them play without jumping up and down on your furniture!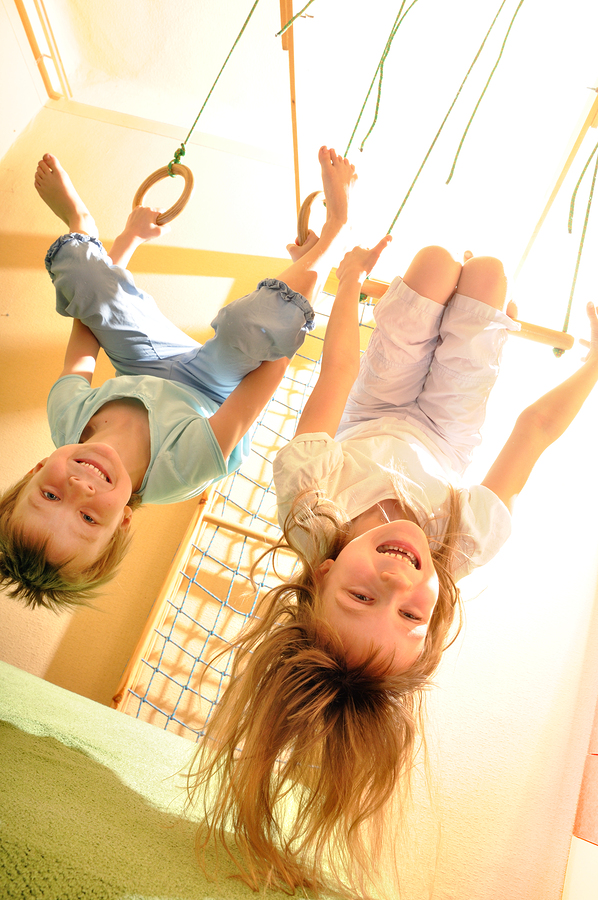 Gymnastics Fun
Your preschooler can roll and bounce around on the tumble track trampoline, try out balance beams, play on the bars and climb on all sorts of equipment. The gym is equipped with gymnastics apparatus of all types. There's also a rope ladder and even a hanging obstacle course. Here, younger kids can practice all sorts of motor skills and test their physical abilities all kinds of ways.
Who knows? Your little one may even have an aptitude for gymnastics! If you have a preschooler, you're welcome to bring them here for fun and play from 10 to 11 am for $5 per child. Power and Grace is at 6015 Timber Ridge Drive in Prospect.
Take Yourself to Prospect
Prospect functions like a small town, with its own attractions and places to go. There's a gorgeous woodland park here and several parks, not to mention the Louisville Sailing Club on the river. Hunting Creek Country Club is a sprawling area full of beautiful fairways and greens, and Harrods Creeks wends its way along next to the community. There are several restaurants and stores here and the rest of Louisville isn't too far away. Mostly, Prospect is known for its breathtaking real estate. After you go to the gym, see if the homes here also take your breath away.
Some of the most beautiful homes in all of Louisville are in Prospect, everything from cozy little bungalows to grand, estate-like houses built in grand brick. Homes here skew toward the large and impressive, spreading out on enormous lots with trees and lovely natural features.
The homes in Prospect are high-end masterpieces full of hardwood floors, crown molding, spacious rooms, custom cabinets, granite counters, amazing tile work, big bathtubs, walk-in closets, well, you get it. If you can imagine a luxury feature, you can find it in a Prospect home. Find your future Prospect home this January and start planning for a new future for your little one and yourself!