Teach Kids Why Manner Matters at the Portland Library June 26
Posted by Joe Hayden on Tuesday, June 25, 2019 at 7:27 AM
By Joe Hayden / June 25, 2019
Comment
Good manners sometimes sound like an old-fashioned concept, but this is an important trait to have. Proper and polite behavior can take anyone a little bit further in life, help them know how to act in various social situations and make them feel a little bit more self-confident and self-assured. Show kids that "Manners Matter" at a special event at the Portland Library.
Learning Good Manners
This isn't going to be a boring lecture. This event will be led by DJ B.J. the rapping schoolteacher. The lesson focuses on a superhero story, and it's full of rapping and rhyming that will get kids engaged. Superheroes are very popular with kids of all ages, and this lesson is a great way to introduce children to why manners matter and how it can help them. Good manners can be used for a lifetime.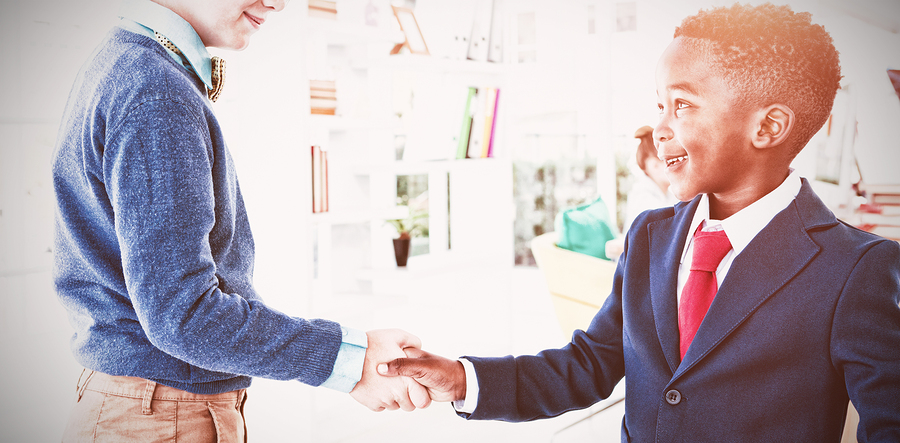 The Manners Matter event lasts from 11 am to noon at the Portland Library. That's at 3305 Northwestern Parkway in the Portland neighborhood. Portland is one of Louisville's historic neighborhoods, but this community is highly modern. This is an up-and-coming neighborhood that has become a trendy, hip place for art and artists. People looking for a fixer-upper or new business opportunity are flocking to Portland lately. Once you start seeing all the changes taking place here, you might do the same.
Get a Peek at Portland
Portland has many historic attractions that pay homage to the long history of this neighborhood. The Portland museum is full of details about Portland, a pretty riverside community that was once its own independent city. There are many historic buildings here, including a church that dates to 1841 and a school that was built in 1852. Today, Portland has a lively arts district that's perfect for new and young artists.
The library itself is just blocks away from the lovely Portland Wharf Park and the Portland Community Center. The Portland Elementary School is less than a block away. There are schools and places to go all through Portland, including shops, restaurants and lots of parks.
The shotgun-style and bungalow homes in Portland have great architectural details and designs, perfect projects for those who want to fix up a place to live in or run a business from. Go peek at the real estate that's available here, and you'll see that Portland is a great place to help you realize all your dreams.