The 108th Kentucky State Fair
Posted by Joe Hayden on Tuesday, August 14, 2012 at 8:59 PM
By Joe Hayden / August 14, 2012
Comment
Great news for fair fans! The Kentucky Exposition Center welcomes the 108th Kentucky State Fair starting on August 18th until August 26th.
The Midway at the Fair is the place to be for family fun, excitement and best of all… carnival rides. You can fly high on a Ferris wheel or even the Double Ferris Wheel, and view the entire area from a bird's perspective. Spin til your hearts delight on the Tilt-A-Whirl, Himalayan or the Scrambler. You and the kids can test your fear factor in the variety of haunted houses or find your way around the fun house. When the family is ready to wind down, the Merry-Go-Round always offers a relaxing spin to catch a breeze without getting dizzy.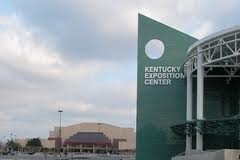 Fair food is often a big hit for adults and kids alike. There are so many unique drinks and snacks, the hardest part is making up your mind what to get! You and the kids can choose from a variety of traditional fair food like corn dogs, elephant ears or one of the all-time favorites… the candy apple. If it is a healthier cuisine you seek, some venders do cater to more organic tastes like fresh corn. Regardless of what you crave, someone on the Midway has the perfect thing to quench your thirst or appetite.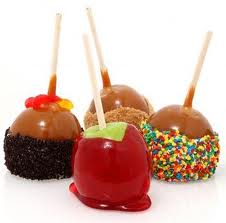 Once you get your fill of the Midway, head on inside the exhibition center to cool down and check out some of the vender displays. The fair venders always offer plenty of give-a-ways to promote, educate or inspire visitors.
The State Fair remains an exciting tradition for folks from Louisville and families from all around the state. If you and your family have not frequented the fair in the past, the 108th Kentucky State Fair is one you will not want to miss!
To learn about more great events in the area, please visit Louisville Homes for Sale.