The 164th St. Joseph Orphans' Picnic August 9th and 10th
Posted by Joe Hayden on Monday, August 5, 2013 at 9:31 AM
By Joe Hayden / August 5, 2013
Comment
The St. Joseph Childrens' Home at 2823 Frankfort Avenue in Louisville is celebrating their 164th Annual St. Joseph Orphans' Picnic on Friday, August 9th at 5:00 p.m. until 10:00 p.m. with a Friday Night Live celebration. The festivities will continue Saturday, August 10th from Noon until Midnight. Both days are free to attend and with great food, vender crafts, carnival style games and cake wheels, this event offers plenty of fun for all ages. Patrons will find free parking available at 2800 Brownsboro Road behind the main facility.
This annual picnic will have well over 20 participating vender booths offering blackjack games, raffles, sweets, brats, beverages, crafts and plenty more. Picnickers will be entertained via the live music of Billy Goat Strut Revue, The Epics and Famous on Friday.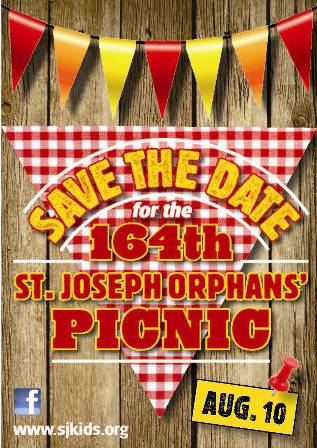 Picnics are synonymous with food, and Applebee's has been a long time supporter and food provider for this 2-day event. This year they will be joined by St. Joe's chef Finbar Kinsella (formerly of Lilly's) and the renowned Dean Corbett (of Corbett's and Equus), who will pitch in to make a chicken dish for diners that won't soon be forgotten.
The 164th Annual St. Joseph Orphans' Picnic and Friday Night Live Celebration on August 9th and 10th will make for a fun-filled family outing either day.
To learn about other fun things to do in the area, please visit the website of the Joe Hayden Real Estate Team.