The 2013 Kentucky Bluegrass Music, Bourbon and Burgoo Festival
Posted by Joe Hayden on Monday, August 26, 2013 at 9:38 AM
By Joe Hayden / August 26, 2013
Comment
As summer draws to an end, one of Kentucky's most celebrated festivals begins at the Louisville Water Tower on 3005 River Road. The traditional sounds of bluegrass music will be echoing along the Ohio River as The Kentucky Bluegrass Music, Bourbon and Burgoo Festival kicks off on Saturday, August 31st. The admission is $8 prior to 6:00 p.m. for adults, $11 afterwards and children aged 10 and under will be admitted for free. Parking for the event is also free.
Once deemed only the Kentucky Bluegrass Festival, this event began back in the early 1980s, but was reintroduced in 2006 with addition of burgoo. This year, event producers decided to add another Kentucky flavor to the festival with the addition of bourbon, so those that enjoy a smooth shot of some of Kentucky's best are in for a treat.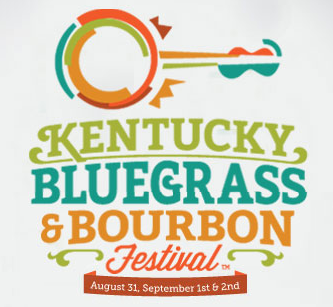 There will be plenty of food including all those southern favorites like pulled pork, barbecue chicken and burgoo, along with traditional sugary treats to satisfy a sweet tooth. An arts and crafts section has been added with homemade goodies and unique odds and ends, along with shirts and such. The little ones will not lack for entertainment as a large play area including inflatables has been added as well.

There is no better way to enjoy good bluegrass music than with live traditional bluegrass bands. The Kentucky Bluegrass Music, Bourbon and Burgoo Festival will be featuring live music on the river Saturday, August 31st and Sunday, September 1st from 5:00 p.m. until 11:00 p.m. and Monday, September 2nd from 1:00 p.m. until 7:00 p.m.
Those hoping to catch their favorite bluegrass band can view the performance schedule. Celebrate the end of summer with the 2013 Kentucky Bluegrass Music, Bourbon and Burgoo Festival this Labor Day weekend at 3005 River Road.
To learn about other fun things to do in the area, please visit the website of the Joe Hayden Real Estate Team.