The Beautiful Cherokee Park Neighborhood in Louisville
Posted by Joe Hayden on Wednesday, February 1, 2012 at 2:09 PM
By Joe Hayden / February 1, 2012
Comment
Louisville's beautiful Cherokee Park Neighborhood starts in the heart of the Highlands at Bardstown Rd. and stretches to Lexington Rd. If you are looking for a convenient lifestyle with a unique flair, this is the place to be with downtown Louisville and the Highlands all within reasonable range.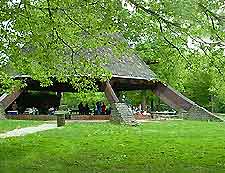 Just taking a leisurely drive or walk through the Cherokee Park neighborhood can be an experience. There is a beautiful mix of architectural styles in the preservation district including Italianate, Second Empire, Queen Anne, Neoclassical, Tudor Revival, Richardsonian Romanesque, Beaux Arts and Victorian. Several Cherokee Park communities are also known for hosting famous annual events.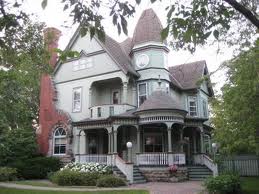 Arts and Entertainment near Cherokee Park
Arts and entertainment are alive and well along the beautiful tree-lined Cherokee Parkway. During the summer months festivals are often held in the Cherokee Triangle area with live music and booths for the entire family. The neighborhood also hosts the annual Cherokee Triangle Art Fair which features around 200 artist booths. This event, which is free to the public, takes place every year the weekend prior to the Kentucky Derby. The Art Fair is located in the historic Cherokee Triangle Neighborhood between Willow Avenue and Cherokee Rd. near the statue of General John Breckenridge Castleman.
The Cherokee Park neighborhood is home to the Barnstable Brown mansion which resides on Spring Drive. The annual Barnstable Brown Derby party is hosted at this location yearly on the eve prior to the Kentucky Derby. This ticketed, black-tie event caters to renowned celebrities, bringing the rich and famous right to the neighborhood. One might even say this Cherokee Park area hosts Kentucky's version of the Academy Awards.
To learn more about unique neighborhoods and events in the area, visit Homes for Sale in Louisville.