The Best Playgrounds to Take Your Kid in Louisville
Posted by Joe Hayden on Saturday, March 8, 2014 at 9:26 AM
By Joe Hayden / March 8, 2014
Comment
The terrible twos and threes are really not so bad; most of those cranky, frustrated afternoons can be made much better if you simply head out of the house and get active with your toddler. Thankfully, the parks and recreation offerings of Louisville are world class and offer a great diversity so you'll never be bored. Here are best playgrounds to take your kid in Louisville without breaking the bank.
Creekside Playground and Sprayground
Located near Middletown, this outdoor waterpark is located in a corner of the Beckley Creek Park at 1310 S. Beckley Station Road. The playground is brand new and offers lots of soaking wet fun, including a spongy area for tiny kids so they can tumble and play safely. Designed by architectural firm Bravura, the park is integrated with Floyd's Fork Creek. The park's expansion plan includes a science education center, to keep you coming back for more. Bring your lawn chairs and blankets for an afternoon picnic while the kids play, and don't forget to bring plenty of towels!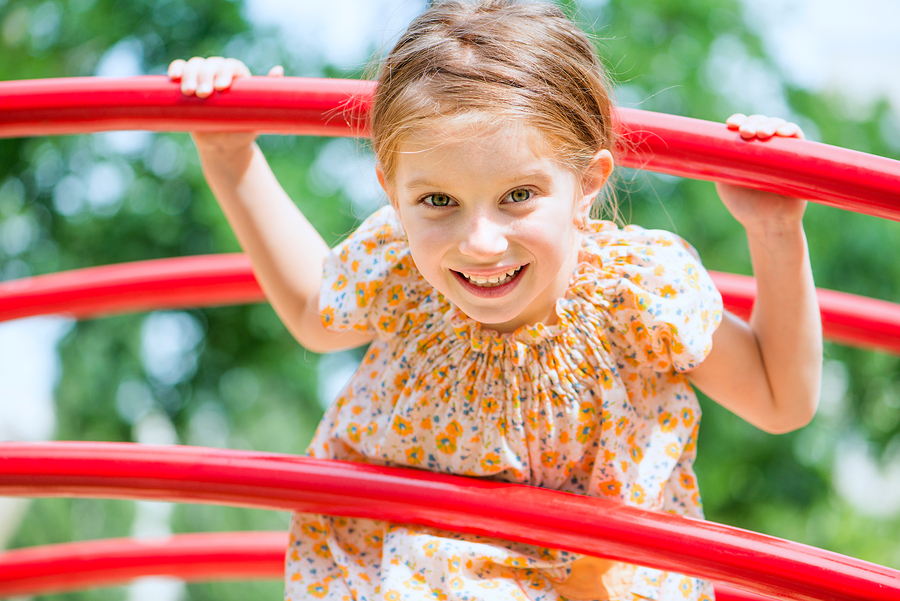 Seneca Park: Climb, Roam, and Play Ball
Two climbing structures and an assortment of swings means your toddler will never have to wait at Seneca Park. If you get tired of the jungle gym action, venture out into the rest of the park along the popular cross-country hiking trail, or head for the fields and courts for some soccer and basketball action. Very safe bicycle paths make a perfect place to learn, training wheels or not, while the picnic area has room to spread out at a table and enjoy some snacks. Pets are not allowed in the playground area.
A Family Destination: Waterfront Park
While the neighborhood park may feel like a postage stamp some days, if Mom and Dad are restless too, why not head down to the Ohio River's Waterfront Park? Mix in some people watching with your playground visits and don't worry about getting bored, because Waterfront Park has not one but two great playgrounds for toddlers. Go between the sprayground water park and the more classic swings n' slide playground by way of walking and biking paths. You can even take a rest on a family-sized swing bench. Don't miss the fountain at the park's west end, where kids can play in a man-made stream before it joins the mighty Ohio River.
Wind Up in Cherokee Park
Another excellent playground can be found at Cherokee Park, where toddlers can get busy at a seasonal sprayground too! Lots of greenspace means room to romp, and the ring road through the park has a designated lane for bikes for your trail-a-bike or jogging stroller. There's even a horseshoe pit for some old-time family fun (bring your own horseshoes to toss into the sand). A great spot for birthday parties, with its covered picnic area, barbeque pits, and gazebo, Cherokee was voted one of Louisville's top 10 attractions on TripAdvisor.
The creative architects of Louisville's green spaces have made sure to provide plenty of variety and novelty when designing parklands for little ones. There's no need for kids (and parents) to start climbing the walls—climb a jungle gym, instead! With 124 outdoor parks, many maintained by the city or state, your family is spoiled for choice in Louisville.