The Business Community in Louisville, Kentucky
Posted by Joe Hayden on Friday, November 25, 2011 at 4:16 PM
By Joe Hayden / November 25, 2011
Comment
You may not know that Louisville, Kentucky has a thriving business community that is the home of many successful companies, and continues to harbor innovative and future "Fortune" organizations.
The Brown-Forman Corporation is a Fortune 500 company that is one of the largest spirit and wine businesses in the country. Founded in 1870 by George Garvin Brown, this young pharmaceutical salesman had the brilliant idea to sell top-grade whiskey in sealed glass bottles – and the rest is history! In 2006, the company had $2.4 billion in sales. One-third of all bourbon whiskey comes from Louisville, and Brown-Forman is responsible for Woodford Reserve, Early Times, Jack Daniels, Southern Comfort, and many more.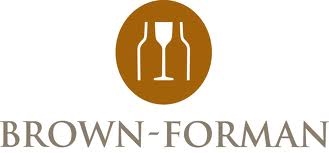 The Hillerich & Bradsby Company produces those famous Louisville Slugger bats, gloves, golf clubs and gloves, along with other equipment. Visitors to the Louisville Slugger Museum & Factory can take a peek at the production of the bats, along with historical and famous bats. The company was once called "Falls City Slugger" until J.F. Hillerich's son took over the company and gave it the rightful name of "Louisville Slugger." Most of the bats are made from Northern White Ash trees grown on the New York/Pennsylvania border.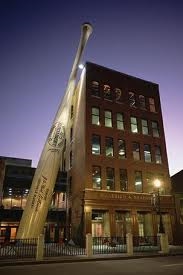 A major employer in the Louisville area is health insurance giant Humana. Founded in 1961, this Fortune 100 business now has a customer base of over 11.5 million and over 26,000 employees nationwide. The Humana Building in downtown Louisville is one of the city's most distinct buildings and is sometimes called "the Milk Carton" because of its design. The exterior is constructed of flat pink granite, and was named one of the ten best buildings of the 1980's by Time Magazine.
Papa John's Pizza is also based in Louisville and has over 2,600 establishments in the United States and more than 500 in over 30 countries. Papa John's is the third largest take-out and delivery pizza chain in the country. Founder and CEO, John Schnatter, grew up in neighboring Jeffersonville, Indiana and started serving pizza to customers at his father's bar. The company is credited with developing the most advanced resource control infrastructure in the fast food industry. Many of the operations research experts at the Louisville control center were recruited from Enron after the 2002 layoffs.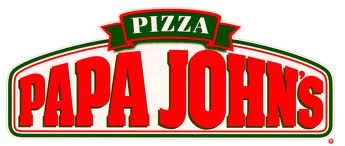 The popular western themed Texas Roadhouse restaurant is also headquartered in Louisville and operates about 320 locations in 46 states. Willie Nelson is the official spokesman of the restaurant and heavily promotes the chain. Texas Roadhouse generates about $880.4 million in revenue.
Another Fortune 500 Louisville giant is Yum! Brands, which is the world's largest fast food restaurant company. Yum! Operates Taco Bell, KFC, Pizza Hut, and WingStreet, and has nearly 38,000 restaurants around the world in more than 110 countries. With the saturation of the American market, Yum! has been targeting international markets lately, especially China. In fact, KFC is the most successful Western chain in China!
You may be surprised to know that Louisville produces 90% of the world's disco balls. National Products Inc. on Baxter Avenue has been manufacturing them for over 50 years, along with home furnishings, wood cabinetry, and antique reproduction mirrors.
There are always new and innovative businesses popping up in the Louisville area. The Magnolia Photo Booth Company is one to notice; with nearly 5 years of spreading photo booth joy under their belt, this Louisville company has now expanded to 7 other states and counting. Also, Rooibee Red Tea comes from Louisville and serves natural, healthy drinks to a growing number of tea drinkers. The company is only two years old and has already generated some national attention – winning an award from Garden & Gun Magazine for the best food in its category. This delicious tea is now sold in 17 states and counting, with flavors like watermelon mint, cranberry pomegranate, vanilla chai, lemon honey, and the basics.
Louisville has several large employers in the area that bring in new residents frequently including Chase Bank, UPS, Ford Motor Company, Zappos, and GE Appliances.
With so many large and local businesses, Louisville has remained a steady economy and continues to thrive and grow. If you are considering a move with your company or a new career to an area employer, Louisville is a great city to give consideration! For more information about the general area and to learn about living in the area, please visit Louisville Subdivisions.