The Coppershire Condominiums off Mellwood
Posted by Joe Hayden on Friday, June 22, 2012 at 3:16 PM
By Joe Hayden / June 22, 2012
Comment
Coppershire Condominiums, the name itself reminds one of shiny copper and shires rich in lush flora. Those thoughts aren't far off. The community itself is located off Mellwood Avenue at the end of Lake Avenue, snuggled alongside a beautiful wooded area. It is conveniently close to downtown and Zorn Avenue, so it provides ease of access around our fair city for all your shopping and traveling needs.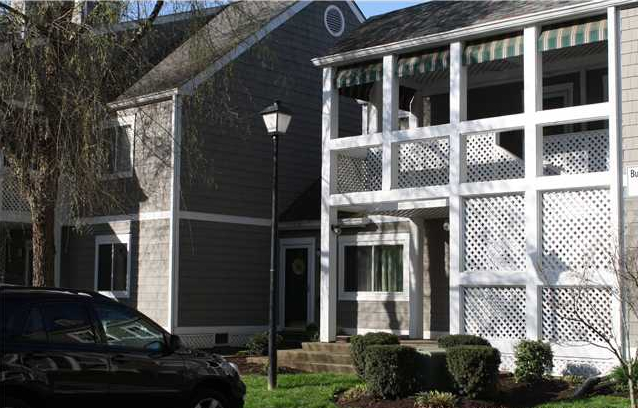 More than a perfect location, this community offers the residents a home rich in privacy with plenty of perks. Coppershire's residents enjoy a well-maintained pool, a fabulous clubhouse, convenient parking along with some covered parking spots which are available for additional fees. The clubhouse provides the residents a great place to have community meetings or private parties, but… don't forget to clean up afterwards.
The condominiums themselves have great floor plans that provide spacious areas for entertaining, along with fantastic views. Many have skylights for those days you want to relax and stare into the sky from the comfort of your home. The average price range is from $85,000 to $200,000 and they have an average size of 640 to 1200 square feet of luxurious living space.
Coppershire values the opinions of its residents and is always open to comments or advice on improving the community. This pristine complex wants to keep its shining reputation and the respect of its members. They have a Board of Directors that meet monthly in order to keep things up to standard. The Board meetings are usually held the 4th Monday of every month in the clubhouse at 7:45 PM and community members are welcome to join in and give their two cents. Coppershire Condominiums provides a shiny shire style home for any who wish to join their private community.
To learn more about great places to live in the area, please visit Louisville Condominiums.