The Frazier Museum Presents the Spirits of the Passage Starting February 2nd
Posted by Joe Hayden on Tuesday, January 29, 2013 at 10:18 PM
By Joe Hayden / January 29, 2013
Comment
In celebration of National Black History Month and the 150th Anniversary of the Emancipation Proclamation, the Frazier History Museum is introducing the renowned Spirits of the Passage exhibit. This special gallery exhibit will be open for public viewing along historic Museum Row at 829 West Main Street in Louisville starting on February 2nd from 9:00 a.m. until 5:00 p.m.
Like all of Frazier's exhibitions, the Spirits of the Passage will be rich in historical facts along with incredible artifacts that were discovered during the archaeological excavation of a slave ship that sank during the transatlantic slave trade. The 4000 sq. ft. exhibition will be displaying more than 150 objects spanning a period of 350 years of slavery.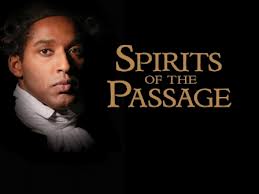 This is the first exhibition of its type to display and examine the Transatlantic Slave Trade from the 16th Century through the 19th century, including key African society research and one of kind marine archaeological items. Some of the artifacts are on loan from the Mel Fisher Maritime Museum. The Speed Art Museum has contributed artifacts from the Dahomey, Igbo and Congo cultures.
The Frazier History Museum has deemed the Spirits of the Passage one of the most moving exhibitions to ever grace its facility. Viewing will be available during normal museum hours until June 2013. Members pay membership pricing while general adult admission is $10.50 and children 14 and younger pay $6.
To learn about other interesting events in the Louisville area, please visit the website of the Joe Hayden Real Estate Team.