The Germantown-Schnitzelburg Blues Festival
Posted by Joe Hayden on Monday, May 28, 2012 at 2:30 PM
By Joe Hayden / May 28, 2012
Comment
This weekend is going to be an easy weekend to catch the blues. As a matter of fact, your whole family may actually want to catch the blues June 1st and 2nd at the Germantown-Schnitzelburg Blues Festival. The festival starts at 6 pm on 1101 E. Burnett Avenue near the corner of Hickory Street.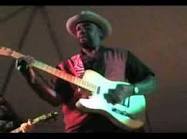 The Third Annual Germantown-Schnitzelburg Blues Festival is all about having fun. There will be booths and live entertainment. You'll be feeling those blues 6 to midnight on both Friday and Saturday night, as three bands jam from the soul. The neighborhood is inviting everyone to bring a lawn chair or blanket and relax.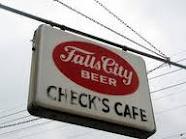 Checks Cafe is located in the heart of the festival. They provide ice chilled beverages to thirsty event patrons and are known for a unique Pretzel Bread and Beer Dip. They are a favored hangout to the locals as they offer a tasty variety of interesting meals daily. There's always a dinner special, like steaks or salmon, but the regular menu offers favorites like pretzel bread pizza, twice baked potato skins, Kentucky Hot Brown and Santana burgers.
You just can't go wrong catching the blues this weekend. This festival provides the atmosphere of a backyard barbeque with the added bonus of live entertainment. A wise old blues singer once said, "Everybody needs a little blues in their life". The Germantown Schnitzelburg Blues Festival shows people how to celebrate the blues in style.
To learn more about other great events in the area, please visit Louisville Homes.