The Kentucky Flea Market - A Lil Something for Everyone
Posted by Joe Hayden on Monday, March 5, 2012 at 8:10 PM
By Joe Hayden / March 5, 2012
Comment
Some people hate shopping just because they have to drive from location to location. However, at the Kentucky Flea Market, it's a one stop shopping extravaganza. If you've never been, now is the time to experience something new. The Kentucky Exposition Center is hosting the Flea market starting Friday March 9th till Sunday March 11th. The doors open at noon on Friday, 10 am on Saturday and 11am on Sunday. To make it even better, this is a free event, minus your purchases.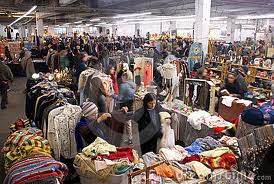 The Kentucky Flea Market is ranked in the top 10 national markets across the United States. Kentucky's Exposition Center has been hosting this celebration of shopping for over 25 years now, so it has become somewhat of a tradition in Louisville.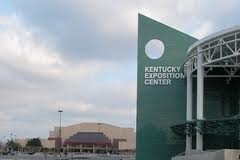 You can expect to find over 700 booths set up during the event. There is something for absolutely everyone. The Kentucky Flea Market has entertainment for the kids which usually includes a game room and some carnival style foods. There is such a variety of booths that no matter what you are looking for, you're sure to find it. Your family will find clothing, electronics, home improvements, hot tubs, animal services, jewelry, art, and much, much more.
You and the family can make a day out of the festivities. There are so many places to grab lunch or just get a snack that there is no need to leave and go elsewhere. It is like being at the fair without the rides when it comes to food. If you are not into the junk food, don't worry, you'll find some healthy cuisine at your disposal as well. So, grab the kids and take a trip out to the Kentucky Flea Market this weekend. Something is sure to catch your eye.
To learn more about current events in the area, please visit Louisville Homes for Sale.