The Kentucky Housing Corporation has Low Mortgage Interest Rates
Posted by Joe Hayden on Tuesday, January 3, 2012 at 9:43 PM
By Joe Hayden / January 3, 2012
Comment
The Kentucky Housing Corporation (KHC) has announced that it is currently offering the lowest mortgage loan interest rates that it has ever offered. These rates and terms are current as of Tuesday, January 3, 2012, but they are subject to change daily. If you are considering purchasing a home in the Greater Louisville Area, it is possible that a mortgage loan obtained through KHC could be a great deal in today's lending market.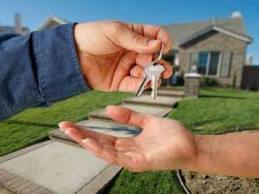 The Kentucky Housing Corporation does have specific criteria that you must meet to qualify for this particular loan product. Your smartest move would be to contact a KHC-approved lender to learn about qualifying for one of these loans because the terms can and do change frequently. In general, as of the date of this blog's publishing, the minimum-required credit score was 640 with higher minimums possible depending on the mortgage loan. The lowest interest rate was published as 3.375% without down-payment assistance, but mortgage interest rates change very frequently and they also depend upon the borrower's qualifications for the loan.
There are several benefits to using the Kentucky Housing Corporation for your mortgage needs. Provided that you are eligible to obtain a KHC loan, a variety of loan products, loan terms, and very important in today's market, several down payment assistance programs that help to provide needed funds to buy a home are available through KHC. KHC also services many of their loans which means that they do not sell all of their loans on the secondary market. The benefit to you as a borrower is that they can be much more flexible with terms because they do not have to meet certain investor guidelines.
As you can see, the Kentucky Housing Corporation can be a fantastic option for home buyers looking to save money, who wish to buy a home and who may need down payment assistance, and who would like to work with a great lender who is located within the state lines. In addition to learning about what KHC can offer you, you can search for Louisville Real Estate and locate the home of your dreams. Then, if you qualify, you can use a mortgage loan with great interest rates from the Kentucky Housing Corporation to buy your new home!