The Louisville Greek Festival on the Belvedere 2014
Posted by Joe Hayden on Tuesday, June 10, 2014 at 8:51 PM
By Joe Hayden / June 10, 2014
Comment
A family vacation to Greece is expensive, but a trip to downtown Louisville is easy. Taste Greek food, eat Greek dessert, enjoy the music and see the costumes without ever taking a flight. Go to Louisville Greek Festival on the Belvedere, and get all the culture without any of the travel.
Get Yourself to the Greek…Festival
Ever wanted to shop in a Greek agora while nibbling on a piece of baklava? You can do it without ever leaving Louisville. Enter the festival on June 13 at Main and Fifth Streets, and prepare to enter another world. The festival opens Friday at 4 pm. It opens Saturday at 11 am. The festival closes both days at 10 pm. It opens for one final day on Sunday from noon to 6.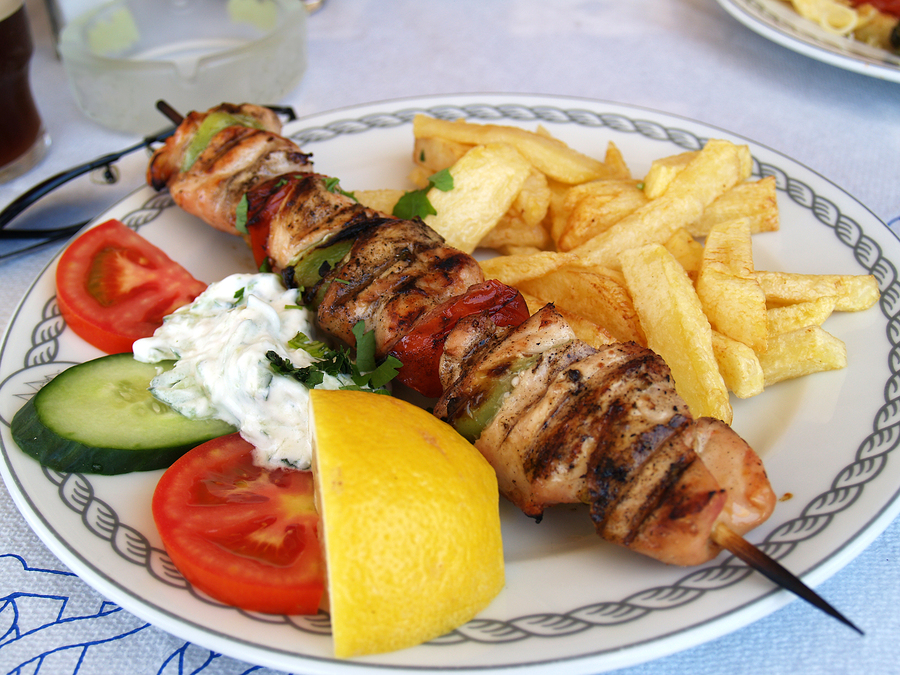 Choose from a selection of authentic Greek dinners: meatballs, chicken or lamb. You'll get authentic side dishes with each entree, including Greek salad and beans. After you finish your meal, finish off one of the delicious desserts (or more than one). Baklava, ouzo cake, chocolate kok and kataifi are all on the menu. For the adults, Greek wines and beer will also be served.
The festival is a feast for the eyes as well. Costumed dancers will entertain the crowds. Keep your eyes peeled for performances of all types while you're down the Belevedere.
A Day on the Belvedere
Also known as Riverfront Plaza, the Belvedere has been open since 1973…but it was a city project back in 1930. Funding couldn't be obtained until the late 1960s, and within a few years it provided a cool oasis in the middle of the busy downtown area. The 7-acre park has become one of the famous landmarks of the city, and a perfect place to escape the hustle and bustle of downtown Louisville.
The Belvedere provides quick access to another Louisville landmark - The Galt House. A walkway offers quick access to the Kentucky Center for the Performing Arts as well. So if you're looking for an escape this summer, go to Greece…sort of. Visit the Greek Festival, and it's almost like taking a vacation.
To learn about other fun things to do in the area, please visit our Louisville Homes website.