The Louisville Quest
Posted by Joe Hayden on Tuesday, April 10, 2012 at 8:11 PM
By Joe Hayden / April 10, 2012
2 Comments
Most of us have seen a medieval film or played a video game where the characters go on a quest to find treasure or save a princess. This weekend you and your family can go on your own adventure with The Louisville Quest, Saturday April 14th from 10am to 1pm.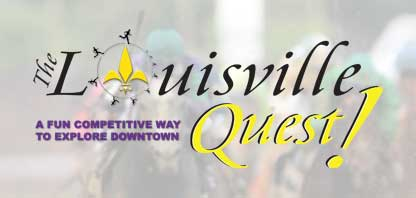 The Louisville Quest is a new way to explore the downtown area while competing in a fun-filled adventure with your family. This event is part scavenger hunt, part historical sight-seeing tour and part race. Teams of 2-5 will compete to solve puzzles, arrive at locations before other teams and answer challenging questions. The information is kept secret until you register for the event on the website. Once you register, you'll get the starting location and the destination schedule. This prevents anyone from cheating, so all is fair in the game.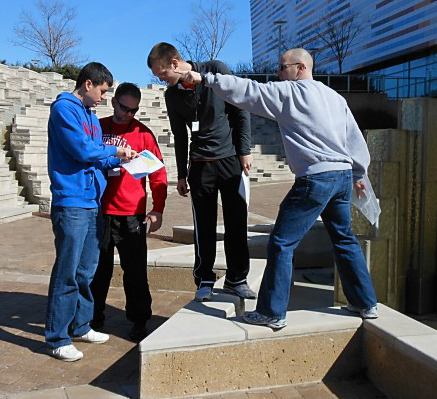 Questers will meet at one of five sponsored locations to begin their adventure. The participating sponsors are the Belle of Louisville, the Belvedere, the Frazier History Museum, the Galt House, Louisville Slugger Museum, the Kentucky Center for the Arts, 21C Hotel, Proof on Main, Caufields, the Convention Center, and many others. At the end of the event participants will meet at a specified restaurants or sponsored location to receive awards, tokens and words of praise for just experiencing the fun.
So, instead of renting that medieval movie or playing a video game, grab your family and go on a modern-day quest in our fair city. Together your family can seek out some Louisville's treasures, gain some knowledge and experience loads of fun as you compete. In the end, you and the kids might even take a little treasure home with you. It may not be golden doubloons or exotic gems, but the rewards you earn just might open the door to another interesting adventure. God's speed merry questers, and may Lady Luck be on your side during the Louisville Quest.
To discover more exciting things to do in the area, please visit Homes for Sale in Louisville.