The Louisville Real Estate Market
Posted by Joe Hayden on Thursday, December 29, 2011 at 11:23 AM
By Joe Hayden / December 29, 2011
Comment
Learn About The Louisville Real Estate Market
The Louisville Real Estate Market has seen numerous changes over the last few years. The real estate boom cycle of the early 2000s has given way to a stagnation and reset that has brought challenges for both home buyers and home sellers. This blog will explore the current real estate market in Louisville, Kentucky and how to best take advantage of it for both buyers and sellers.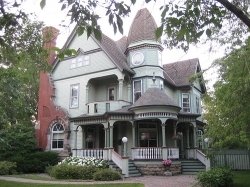 What is the Status of the Louisville Real Estate Market Today?
If I were to pick one word to describe Louisville's real estate market today it would be 'fortunate'. We were fortunate that we did not experience such a dramatic, unrealistic boom as seen in many other areas, and we are fortunate our market has weathered the economic downturn better than most. While it may not seem so rosy if you are trying to sell your home in the current real estate market, it could be much worse.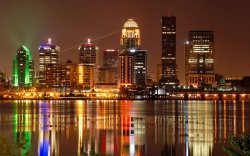 The challenges brought on by the present real estate market are straightforward, with a few new twists. One of the most significant obstacles is the lack of qualified buyers. In the recent past mortgage lenders were extremely liberal with underwriting and qualifying rules for mortgages and it fueled the real estate boom. As the lenders realized the folly of such policies, lending rules tightened dramatically and suddenly caused the pool of potential buyers to almost disappear overnight.
The lack of buyers combined with sellers who were rushing their homes to the market to take advantage of the freely-flowing real estate money in Louisville caused another obstacle, an inflated inventory of homes for sale in the Louisville real estate market. This further dampened the market and has presented another real challenge to sellers, forcing them to ensure their home is priced competitively and is maintained in top condition to attract buyers.
Qualified Home Buyers in a Great Position
Qualified buyers on the other hand seem likely to be in a favorable position in the market for several years to come. With a cautious approach and realistic financial expectations, home buyers are going to be presented purchasing opportunities not seen in the area for quite some time.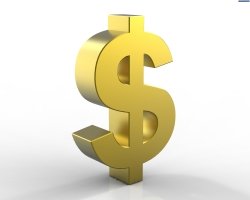 Buyers still face obstacles in the Louisville real estate market that they need to consider when shopping for a home. Most importantly, buyers need to be aware of the fact that several areas in Louisville remain robust for home sales. Even in areas where the sales of homes have been depressed the most, the best homes in the best condition and location are still selling at good prices in reasonably short times. Simply put, if you are not working with a Louisville real estate agent who knows the area in which you are shopping well, you could find yourself missing out on the home of your dreams by misinterpreting market conditions.
Benefit from the Louisville Real Estate Market
So how best can buyers and sellers benefit from the current real estate market in Louisville, Kentucky? For buyers, market knowledge, a conservative financial approach, and decisive action can both save you money and put you in a commanding position in the market. For sellers, realistic expectations, a detailed market analysis, and maintaining the home you have to sell in top condition will position you strongly in the Louisville market.
With time, this market, as all markets do, will stabilize and begin to return to a more reasonable equilibrium for buyers and sellers. Louisville's real estate market remains viable, and has the economic base, willpower, and determination to survive the recent downturn. Have patience, get educated on the actual market conditions, and remember to relax and have fun when buying or selling your home!