The Pirates of Penzance at the Iroquois Amphitheater August 8th, 9th and 10th
Posted by Joe Hayden on Thursday, August 8, 2013 at 11:40 AM
By Joe Hayden / August 8, 2013
Comment
Yar citizens! The Pirates of Penzance will be showing at the Iroquois Amphitheater, located on 1080 Amphitheater Road in Louisville, on Thursday, August 8th, Friday, August 9th and Saturday, August 10th. Doors will be open to patrons starting at 7:00 p.m. and the show will start at 8:00 p.m. This is an all age's event and concessions will be available during the performance. Tickets are available now for a fee of $15 per adult.
The Iroquois Amphitheater offers a great place to enjoy classic movies throughout the summer, but the Pirates of Penzance is a special treat. The performance of Gilbert and Sullivan's operetta in an oceanic atmosphere won many an award for outstanding performances, storyboarding and scenery. The storyline tells the tale of a young sailor's first love, a seaman's duty to his brother sailors and the touching memories of a virtually deaf nanny. All and all it makes for an entertaining tale of love, adventure and memory.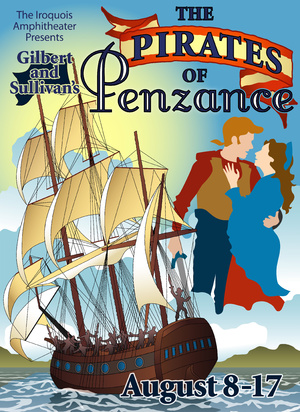 Families and friends that enjoy authentic tales from the silver screen will find the Iroquois Amphitheater is the place to be August 8th, 9th or 10th to see an award-winning classic. Have some good old fashioned fun at a classic film in the serenity of nature this weekend!
To learn about other fun things to do in the area, please visit the website of the Joe Hayden Real Estate Team.