The Songbirds Sing in Pewee Valley, Kentucky
Posted by Joe Hayden on Saturday, January 26, 2013 at 10:47 AM
By Joe Hayden / January 26, 2013
Comment
Pewee Valley, Kentucky began in the late 1700s as a small settlement located near the intersection of Old Brownsboro Road known as Rollington. One could assume it was thusly named because people rolled through the area on their way to Westport or Louisville. Some stayed on and made Rollington their home, such as Michael and Rosanna Smith who developed a large farm in the early 1800s. Their son went on to survey the land from Rollington to Floydsburg.
Ironically, the surveyed land covered a large portion of modern day Pewee Valley, but the area didn't truly start developing until 1851. At that time the Louisville and Frankfort Railroad connected Anchorage and LaGrange. The connection went right through Smith Station, the original name for Pewee Valley. A name change came soon after, surprisingly from an inspiring songbird called the Eastern Wood Pewee.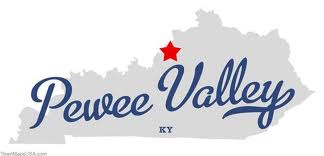 Pewee Valley's biggest surge in development came with the railroad and five decades later with the arrival of the electric railway, the interurban. This new railway traveled to Louisville every 30 minutes, strengthening the bond between the communities. Unfortunately the railroad depot was destroyed in 1960 to allow La Grange Road to lose some of its curves, and with modern vehicles the railway had become obsolete.
The friendly atmosphere seems to sing like a songbird, which makes Pewee Valley an enticing neighborhood to call home. The rolling hills and tree-lined streets add a vintage feel to its 600 homes while providing easy access to the conveniences of Louisville.
To learn about other great places to live in the area, please visit our Louisville Subdivisions page.