The Taste of St. Michael Louisville Ethnic Fair October 12th and 13th
Posted by Joe Hayden on Wednesday, October 10, 2012 at 7:43 PM
By Joe Hayden / October 10, 2012
Comment
The Taste of St. Michael Louisville Ethnic Fair will be open Friday October 12th from 4:30 until 10pm and Saturday October 13th from Noon until 10pm at the St. Michael Orthodox Church on Hikes Lane at Furman Boulevard. This cultural extravaganza is becoming an annual tradition in the community to help introduce unique foods, dance and the music of other cultures.

The Louisville Ethnic Fair will have an almost buffet style atmosphere where visitors can dine on cuisine from over 10 different cultures including Arabic, Greek, Slavic, Indian, Ethiopian, Persian and more. The air will be filled with rich, spicy scents that will have your taste buds pulling your body in many different directions. There will be such an assortment of foods that families will have a difficult time not finding something to eat.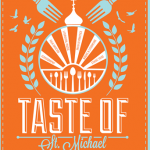 St. Michael has been a landmark for over 75 years and in itself offers visitors a view into the past via its incredible Byzantine Style architecture. Families are encouraged to come out to the Taste of St. Michael Louisville Ethnic Fair at the St. Michael Orthodox Church to enjoy multi-cultural food, pastries, books, music, dancing and more on October 12th and 13th. This is sure to be a festive, fun-filled family event that offers something for everyone.
To learn more about other great events in the area, please visit Louisville Homes for Sale.