The Top Six Things To Do After Moving Into Your New Home
Posted by Joe Hayden on Friday, July 19, 2013 at 9:37 PM
By Joe Hayden / July 19, 2013
Comment
When moving in to your new home, you're going to be excited and full of ambition. After all, you've made a new start, and the future looks bright for you in your new neighborhood. So you unpack everything in your new home, sit down and finally try to relax after a long and complicated move. Is it too soon to take things easy? Surely, there are still some things you should attend to, even after you've unpacked everything, no? Here are the top six things to do after moving in to your new home.
Make Sure Utilities are in Your Name

Your new home is going to be useless to you unless you know all its utility services are working. These are things such as the Internet connection, electricity, cable, the home phone, gas, water and additional utilities. You should make sure that you check to see if all of these utility services are in working order. Even figuring out what day is trash day helps.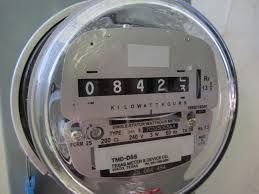 See That Your Mail is Delivered
Since you moved to a new address, you want to make sure that your mail is properly forwarded, so that you can receive it at your new home. Check with your local post office in order to determine if your mail is being properly forwarded to your new home address.
Introduce Yourself to the Neighbors
Go ahead and introduce yourself to your new neighbors by knocking on their door. Say "hello" to various people you meet on the street in your new neighborhood. Your new neighbors are a great resource, too... They can tell you about all the best places in town to shop, eat and enjoy yourself.
Register for Various Important Things Like School

If you've got kids, then you definitely need to have them registered for school. If you've just moved to the state of Kentucky, you need to get a new driver's license and license plates. If you've just moved to Louisville from another part of Kentucky, then you just have to change the address on your driver's license.
Attend to Your Healthcare Needs

Moving into a new home means that you need to find a new dentist, doctor, optometrist and even vet, if you have a dog. Check the Internet or your local yellow pages for the contact information and addresses of these healthcare professionals.
Throw a Housewarming Party
Nothing can make you feel more neighborly than throwing a housewarming party. This is a great way to show your new neighbors that you are approachable and want to be a part of the community. This is also a nice way to get some suitable gifts for your new digs.

These are the top six things that you can and should do after moving in. When you unpack that last box of your belongings, don't think that you can rest up, sit down and put your feet up! Your activities in your new home are just beginning! There are still a lot of things you need to attend to.