Three Must-Eat Stops on the Hunt for the Ultimate Hot Dog in Louisville
Posted by Joe Hayden on Sunday, December 8, 2013 at 11:51 AM
By Joe Hayden / December 8, 2013
Comment
For food lovers, it's hard to find a taste more All-American than a good old hot dog. Bratwurst, frankfurter, Chicago-style, Coney-style, chili dog, all-beef, hot dog on a stick - whatever kind of dog you prefer, you're guaranteed to find a great one in Louisville. The problem, in fact, is not finding a place to get a great hot dog, but choosing between the many great dog-grilling establishments in the city. If you're on the hunt for the ultimate Louisville hot dog, here are four must-eat stops that you won't want to miss.
Lonnie's Best Taste of Chicago: A Taste of the Windy City
The first stop on the list for many hot dog connoisseurs in Louisville is Lonnie's Best Taste of Chicago. If a true Chicago-style Fenway Frank is what you're after, then Lonnie's is the place to be. This place gets top reviews on sites like Urban Spoon, and serves up authentic ballpark-style dogs, as well as other hot dog variations like Polish sausages and chili cheese dogs. This establishment is a Louisville favorite for both great food and great service. A dog at Lonnie's also comes at a fairly low price, so this stop makes a great alternative to standard fast food fare for hot dog lovers on a budget. In terms of price, reputation, and overall deliciousness, Lonnie's is a place that's hard to beat. After a taste of one of their authentic Fenway Franks, you'll be singing "take me out to the ballgame" all the way home.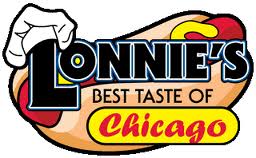 Hot Diggity Dog's - More Than Just a Clever Name
Whether you're home from late from a night on the town, heading out barhopping, or simply needing a place to grab a great hot dog after midnight, Hot Diggity Dog's can offer you more than just a clever name. This restaurant is a popular late-night spot in the Highlands neighborhood, and offers great food as well as great service, often from the owner himself. Popular items are their chili cheese dogs and their old-fashioned hot dogs. Next time you're out in the small hours, why not swing over to the Highlands and try one for yourself?
Morels Food Truck - Dogs Without the Dog
Visitors to Morels food truck, which roams regularly around the streets of Louisville, are often surprised to discover that the hot dogs they order actually contain no meat whatsoever. That's right - Morels is Louisville's first all-vegan food truck. And despite the fact that their dogs contain no actual "dog," their food has actually become extremely popular among hot dog lovers. Their variations on the classic wiener include Korean-style bratwursts and spicy Vietnamese banh mi dogs. So if you're looking for a healthier, greener alternative (or are just looking to try something new), Morels has just what you're after.
Whether you're looking for the ultimate ballpark dog or a twist on the old classic, there are some great options to explore in Louisville. Hot dog connoisseurs here have no excuse for getting bored. So come on out and try some dogs for yourself - you might be amazed at what you taste.