Throw Some Axes at E.P. 'Tom' Sawyer State Park January 16
Posted by Joe Hayden on Thursday, January 16, 2020 at 7:35 AM
By Joe Hayden / January 16, 2020
Comment
Axe throwing is a time-honored tradition that has been used throughout history for self-defense, hunting, sport, and stress-relief. This January, head to E.P. "Tom" Sawyer State Park to throw some axes in a safe, controlled environment. It's a great way to relieve stress and to test your skills. Besides, how often do you get the chance to throw an axe through the air?
Axe Throwing
Head to E.P. "Tom" Sawyer State Park to try your hand at axe throwing. Who knows? You just may be great at it, and it is pretty great stress relief. Meet with the group at the Fitness Trail Head. You'll practice throwing axes with experts who can show you how to hold the axe and how to throw it at a specific target.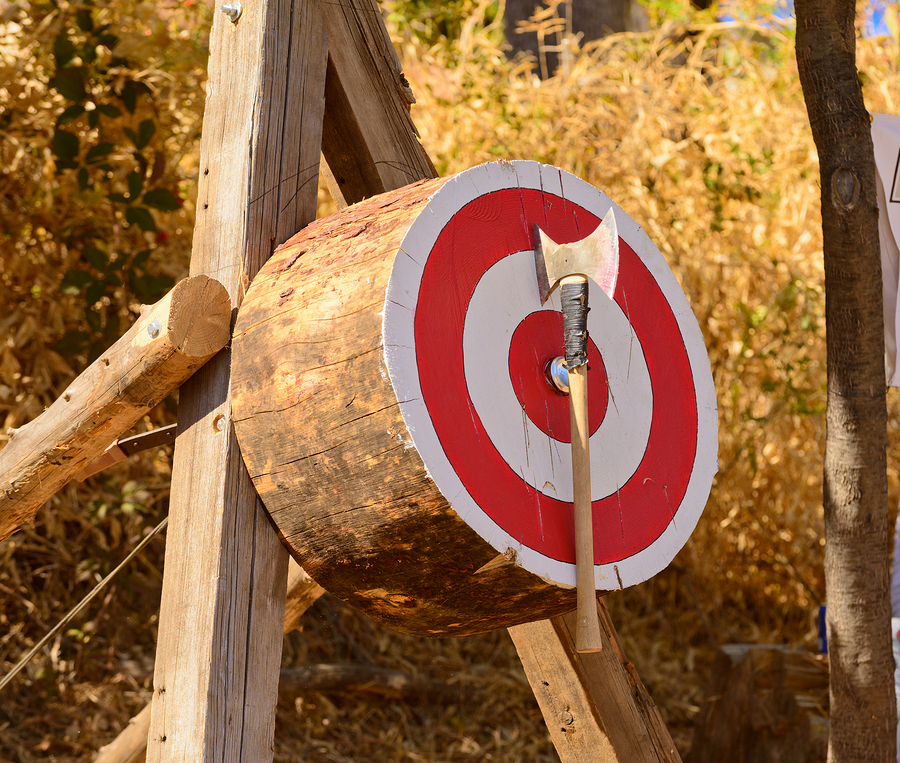 Throw axes in the park from 5 to 6 pm at 3000 Freys Hill Road. That's near the park activities building, and it's just outside of Springhurst. This is a hot shopping area of Louisville and it's the home of Tinseltown, one of the city's most popular movie theaters. But when you're here, you'll see lots of reasons why you might want to make Springhurst your home, too.
Seeing Springhurst
There are lots of shops and places to eat near the Springhurst Towne Center, including a grocery store and a fashion boutique. There's a post office, a school, doctors' offices and lots of other places to go. Along the winding roads that spread out from the Towne Center, you'll find lots of amazing places to live.
Springhurst is the perfect place to be if you want to do some home shopping, too. The big, multi-bedroom homes here are built with contemporary architecture in brick and stone designs with big lawns and big garages. There's lots of landscaping and lots to love in this neighborhood, from wide streets to sidewalks to community areas for everyone. There's a lake here, tennis courts, walking paths and several other places for residents to enjoy together.
You'll also enjoy these beautiful homes. Gleaming hardwood, recessed lighting, vaulted ceilings, chair railings, custom cabinets, these homes have it all. It's not hard to find big master bedrooms and walk-in closets, gorgeous bathrooms and kitchens built for entertaining and enjoying. It's not hard to find lots of reasons to buy real estate in Springhurst.