Thunder Over Louisville Derby Party April 20th
Posted by Joe Hayden on Monday, April 15, 2013 at 3:12 PM
By Joe Hayden / April 15, 2013
Comment
It is time for the Kentucky Derby festivities to begin and Thunder over Louisville will be blasting off the fun on April 20th on the Great Lawn at 9:30 p.m. This fabulous firework display set to music along the riverfront will be presenting a choreography of color for all to see, but fireworks won't be the only thing filling the air in Downtown Louisville. There will be Thunder on the Ground as well as the Thunder FoodFest from 11:00 a.m. until 11:00 p.m. at the Chow Wagon, West Belvedere, Great Lawn and along Witherspoon Street.
The food will be complimented by live music and over 115 vendors set up around the FoodFest offering jewelry, Derby merchandise, art, t-shirts, clothing, and plenty of other interesting items to catch the eye of attendees.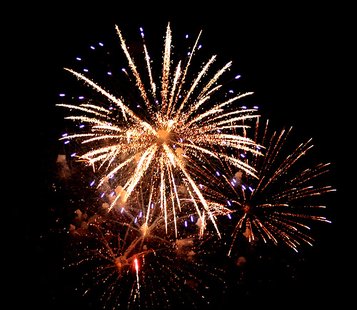 Thunder Over Louisville is a free event but some attractions may cost a mere Pegasus Pen, such as the South Lawn Children's Play Area which includes a Merry-Go-Round, Moon Bounce Obstacle Course, Rock Wall, Super Slide and Ali-Baba's Magic Carpet. There will be an interactive display area for adults and children alike featuring some of this year's Thunder sponsors such as the Meijer Mobile Virtual Playground, the Madison Regatta Display, along with the US Marines, Air Force and Army including an AH-64 Helicopter.
Thunder Over Louisville and On the Ground offers a family-friendly environment and a great way to kick off the Kentucky Derby celebration!
To learn about other fun things to do in the area, please visit the website of the Joe Hayden Real Estate Team.