Top 5 Reasons to Live and Work in Prospect, Kentucky
Posted by Joe Hayden on Sunday, March 24, 2013 at 10:26 PM
By Joe Hayden / March 24, 2013
Comment
With a population of just over 10,000 people, Prospect, Kentucky is not one of the largest cities in the state, but it quite possibly may be one of the nicest. First settled in the 1870s, Prospect is bordered by the majestic Harrods Creek and is connected to the rest of the state by Route 42, so traffic is a breeze.
Prospect is a High Income City
If you have been offered a career opportunity in Prospect and aren't sure whether or not to take it you should be aware that the median income in the city is over $110,000. The ability to grow a career and make a good living is a real possibility in the city, which is especially useful if you are planning on having a family. There are many cities that require a two person income just to stay afloat, Prospect is not one of them.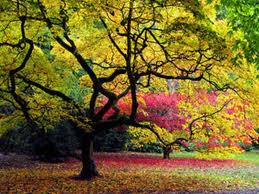 An Adventure in the Making
Prospect offers a wide variety of adventures in the great outdoors for your inner thrill seeker. Boating, sailing, fishing, hot air balloon rides and jet skiing are all popular adventures for groups and individuals in Prospect. If you want to feel alive while having a one-of-a-kind experience, there is no shortage of activities in the city.
Kentucky's Most Educated City
If you were to choose the most well educated city in Kentucky you would probably guess one of the major ones like Louisville or Lexington, but those would both be incorrect. 74.4% of all Prospect residents have an associate degree and almost 70% hold either a bachelor's degree or higher. Prospect is a city where well educated men and women come to start careers and families in a place they know they will be able to always afford.
Unique Stores and Attractions Fill the City
If you think Prospect is a run of the mill city with no character then somewhere along the line you were misinformed. You can spend the day visiting zebras, camels and buffalo at Henry's Ark, the city's world-famous zoo, or treat your taste buds at Fuzziwig's Candy Factory. There are enough original stores and attractions in the city to make sure you never spend a day bored.
One of Kentucky's Wealthiest Cities
Prospect is the 9th wealthiest city in Kentucky, and that number jumps significantly if you only include cities with over 1,000 inhabitants. Only 1.5% of people in Prospect fall below the national poverty line and over 92% of the population own their own home. In some major cities you would never be able to consider owning your own place, but in Prospect all doors are open to you.
Kentucky has many larger and more famous cities than Prospect, but if you're looking for a high quality alternative that doesn't sacrifice the splendors of big city living then you should go no further than Prospect. It is one of the few cities that offer young professionals hoping to build a career and a family at the same time the opportunity to do so, and in an affordable fashion.