Tour the Tower at the Louisville Water Company
Posted by Joe Hayden on Thursday, July 26, 2012 at 1:34 PM
By Joe Hayden / July 26, 2012
Comment
If you and the family are looking for something interesting to do this weekend, the gateway to some great Louisville history just opened up. Saturday July 28th is the Tour the Tower at 3005 River Road and it promises to fill your mind with fascinating history and your eyes with an incredible view.
This Saturday from 10am till noon the Louisville Water Company will be offering free guided tours of the original water works from the 1800's. This unique tour allows visitors to step inside the original pumping station, and to experience a unique view of the river.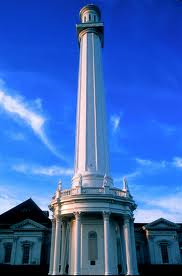 In 1977, the Louisville Visual Arts Association started leasing the facility to display local art and to continue the tradition of river-watching from the grounds. During the Kentucky Derby's Great Steamboat Race, the tower is host to displays, dinners and parties as part of the Derby events. Though Derby has passed for this year, the Tower still holds some interesting activities to entertain you and the family.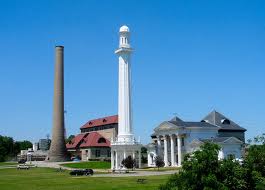 The Louisville Water Tower is the world's oldest ornamental water tower and is registered with the National Register of Historic Places. This incredible structure was built in 1856 under the inspiration of French architect Claude Nicolas Ledoux, who merged artistic beauty with industrial functionality. The tower and pumping station were designed to immolate a Greek Temple complex and has cast iron figures depicting Greco-Roman deities, the four seasons, along with an Indian hunter and his dog.
The Louisville Water Tower Tour not only offers a creative design, but also an incredible view. The facility sits along the rolling Ohio River surrounded by grassy hills. This serenely beautiful area often plays host to festivals and river view concerts. It also offers a wonderful river setting to have a family picnic, or dine at the nearby Captains Quarters or Kingfish. Take a few hours to enjoy the history and appreciate the river view this weekend!
To learn more about great events in the area, please visit Homes for Sale in Louisville.