Try Garden Tai Chi September 18
Posted by Joe Hayden on Saturday, September 18, 2021 at 7:27 AM
By Joe Hayden / September 18, 2021
Comment
Tai chi is a very old martial art that originates in China. You might know it a little bit better as "shadowboxing." As a martial art, tai chi is used for meditation and defense training. And when you're doing it in a beautiful garden, it's just plain good for the soul. Get out into the garden this September and try a little Garden Tai Chi at Yew Dell Botanical Gardens.
Tai Chi in the Garden
You'll be at the Yew Dell Botanical Gardens, truly a beautiful spot. And you'll learn how to practice fluid movements that help release tension and build strength. Learn more about acupressure points in your body that help keep your "chi" in harmony. This is a peaceful experience that's all about relaxing and connecting with nature.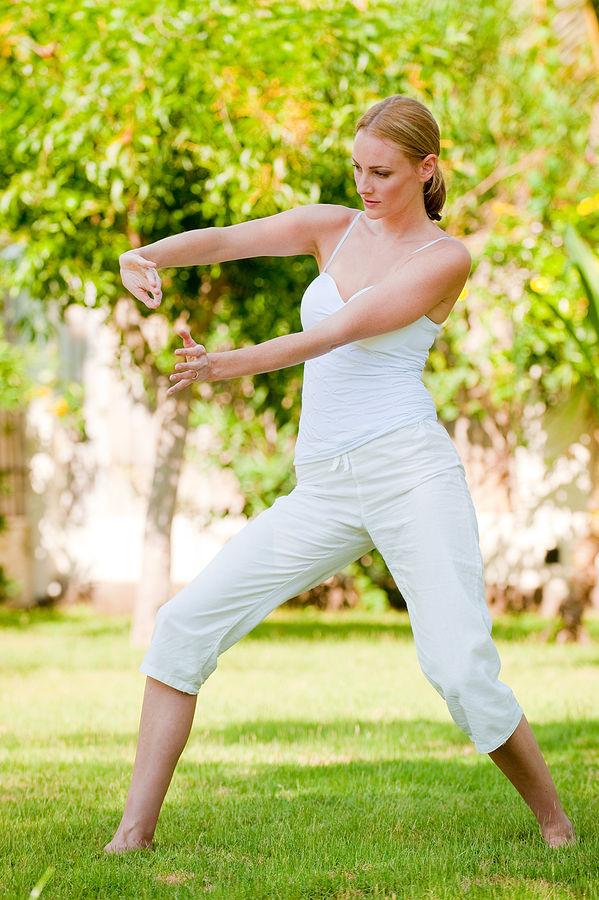 People of all experience levels are welcome. You'll meet the group at the Rounsavall Pavilion. That overlooks the lovey pollinator meadow. Tickets cost $9 per person for everyone aged 18 to 55, $5 for those under 17 and over 55. Yew Dell is at 6220 Old La Grange Road in Crestwood. There are plenty of beautiful things to see in the garden. But if you'd also like to see some beautiful homes, Crestwood is exactly where you want to be.
Check Out the Energy in Crestwood
If you're looking for a place with good "chi," to use marital arts terms, look no farther than Crestwood. This beautiful neighborhood is full of amazing homes in all sizes and designs.
Crestwood is packed with stuff to see beyond real estate. There's a driving range here, a gun range, places to get a cocktail and places to sit down and eat. There are schools here and banks and grocery stores. There are lakes and parks, a post office and all sorts of places to discover. But it's the real estate in Crestwood that really stands out.
The Crestwood neighborhood is full of smaller subdivisions that are filled with homes in all sizes and designs. From pretty bungalows to two-story homes with attached garages to sprawling farmhouses, Crestwood has an enormous selection of houses to choose from. There are brand-new homes being built in Crestwood right now. Many of the homes here are made for luxury, whether it's everyday little luxuries or there are high-end features and materials in every space.
If you're looking for custom cabinets, walk-in closets, spa bathrooms, outdoor living spaces and every other item on your home wish list, look around in Crestwood for a while. You're going to find everything you need right here.